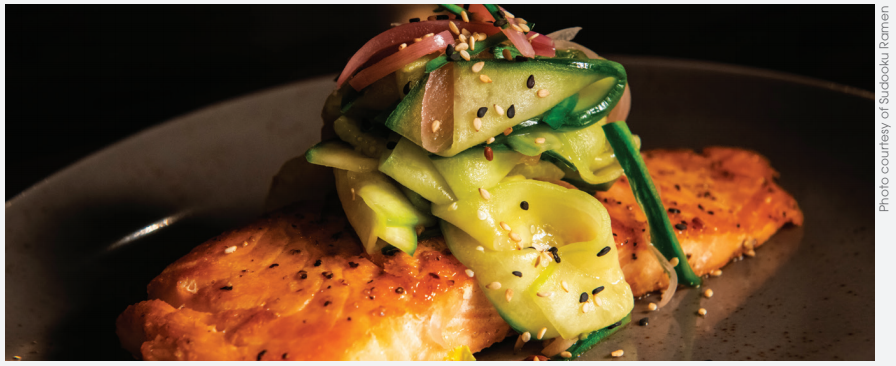 Featuring high ceilings and stained concrete floors, the recently opened 113 Main in downtown Oswego (331 216-5133) has an airy warehouse ambiance, enhanced by front garage doors that, when open, offer a sense of al fresco dining.
The menu features a range of eclectic American fare with a variety of appetizers including steamed buns with crispy chicken tossed in Gochujang.
Popular main dishes include the 113 Burger with applewood smoked bacon and seared sea scallops with mushroom risotto.