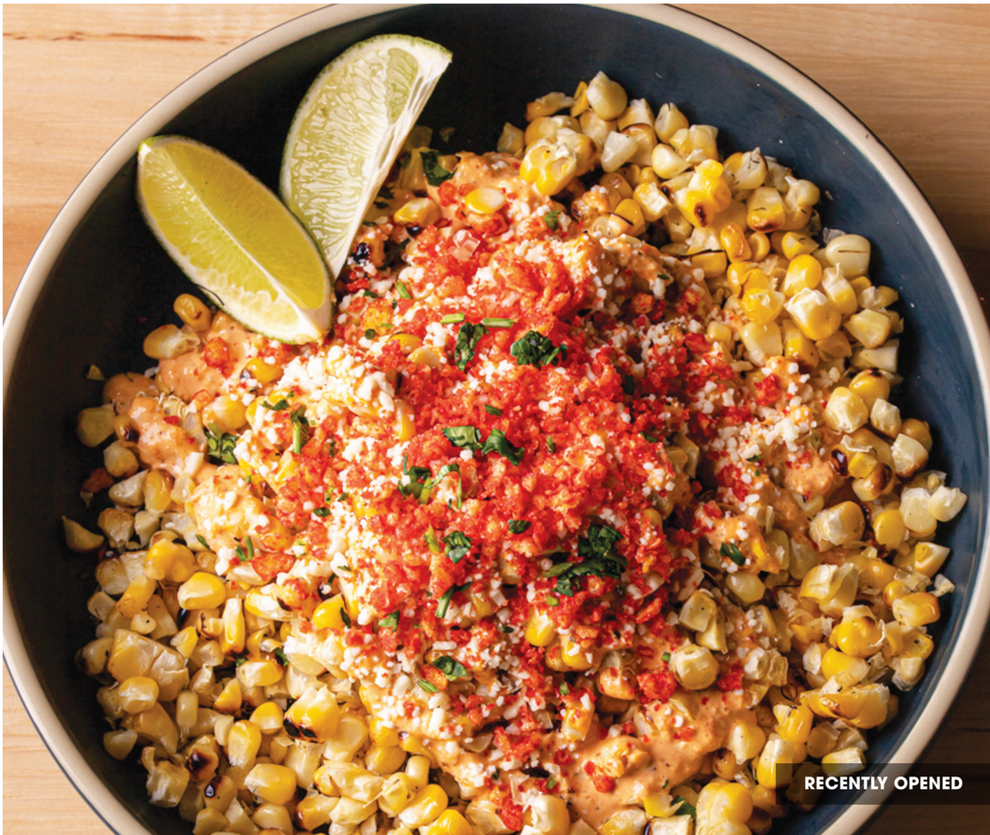 From owner Sam Vlahos and the team behind the popular Fuller House in Hinsdale and Pierce Tavern in Downers Grove comes Bar Chido. The newly opened restaurant is a modern take on Mexican street food, serving fresh, authentic dishes and innovative cocktails. The menu features dishes made from scratch, including fresh hand-pressed tortillas prepared each day and local meats and produce from Midwest farmers and meat purveyors.
Diners can choose from a selection of tacos, large shareable plates, salads, soups and a variety of dessert items. Chef favorites include the chido crunch wrap featuring beef picadillo, queso dip spicy crema, avocado salsa, pico de gallo and lettuce; and the street corn coquettes with red chorizo, hot sauce, cilantro and cotija cheese. The drink menu offers a comprehensive selection of options, including cocktails, beer and wine.
Located at 1012 Curtiss St., in Downers Grove, Bar Chido has a contemporary, industrial design with bold colors integrated into the upholstery and artwork. Large glass sliding doors extend the ambiance to an outdoor patio.