Did you know Butterfield and Warrenville Roads, bordering Herrick Lake Forest Preserve in Wheaton, were old Blackfoot and Potawatomi Indian trails? Or that the developer of La Grange touted it as a utopian retreat free of the dangers of Chicago; "no saloons," Franklin Cossitt promised.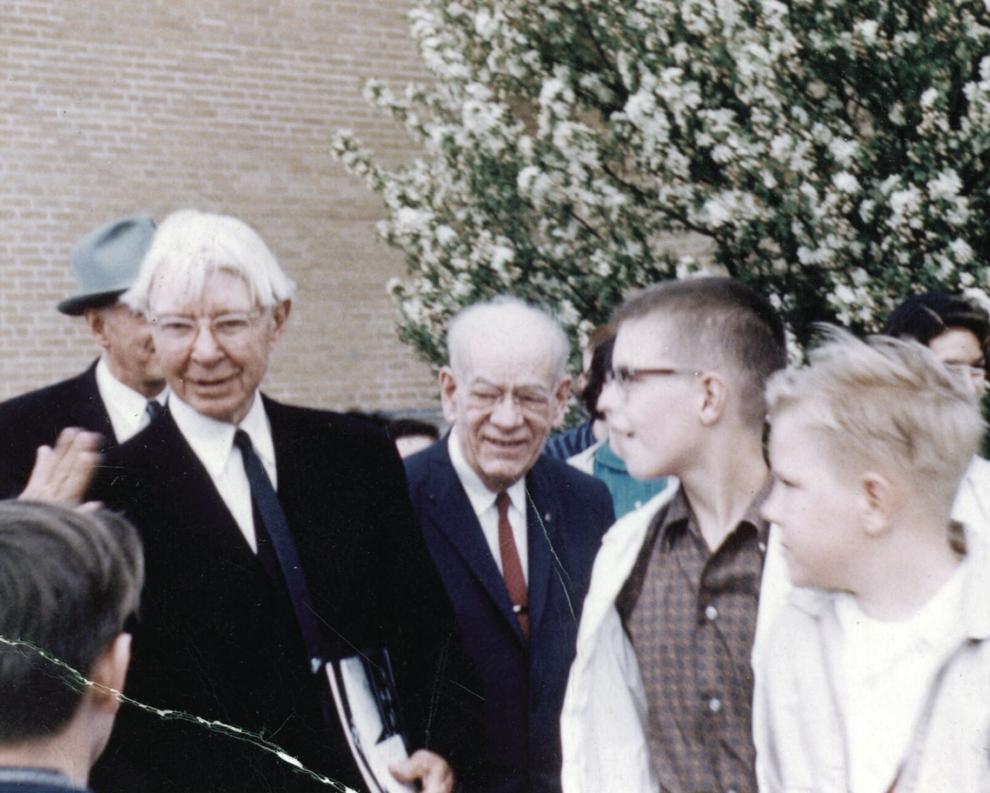 The quiet suburbs were where an artist could put down roots and enthrall the world. Carl Sandburg called his family home on York Street in Elmhurst "Happiness House." Within its walls he wrote the whimsical Rootabaga stories that enchanted his three daughters as well as generations of young readers and also penned part of his famous Lincoln biography. 
Lots of interesting things have happened in the supposedly bland, somnolent suburbs since settlers arrived here nearly two centuries ago. A lot of them are good, some bad and a few downright ugly. Intriguing people, places and things are — or once were — just outside your home.
Chicagoans may look down on the suburbs for being comparatively dull, but suburbanites can rightly look down on city dwellers. The retreat of the Wisconsin Glacier more than 10,000 years ago left the western suburbs with an average elevation of 750 feet. The Loop, built on an ancient lake bed, sits at a paltry 600 feet.
Names of towns and places in the suburbs can be confusing. No less than 14 towns in DuPage County have a Main Street. 
West Chicago was originally called Junction and then Turner Junction, named for John Turner, president of the Galena & Chicago Union Railroad, pivotal to the town's history. Elmhurst began as Cottage Hill. Oak Brook (and parts of Hinsdale) were called Brush Hill and then Fullersburg.
Glen Ellyn had seven names: Babcock's Grove in 1833, for the first settlers, Ralph and Morgan Babcock, Fish's Corners, Stacy's Corners, Newton's Station, Danby, Prospect Park and, at last, Glen Ellyn in 1894. "Ellyn" was the Welch spelling for the wife of Thomas E. Hill, the esteemed village president.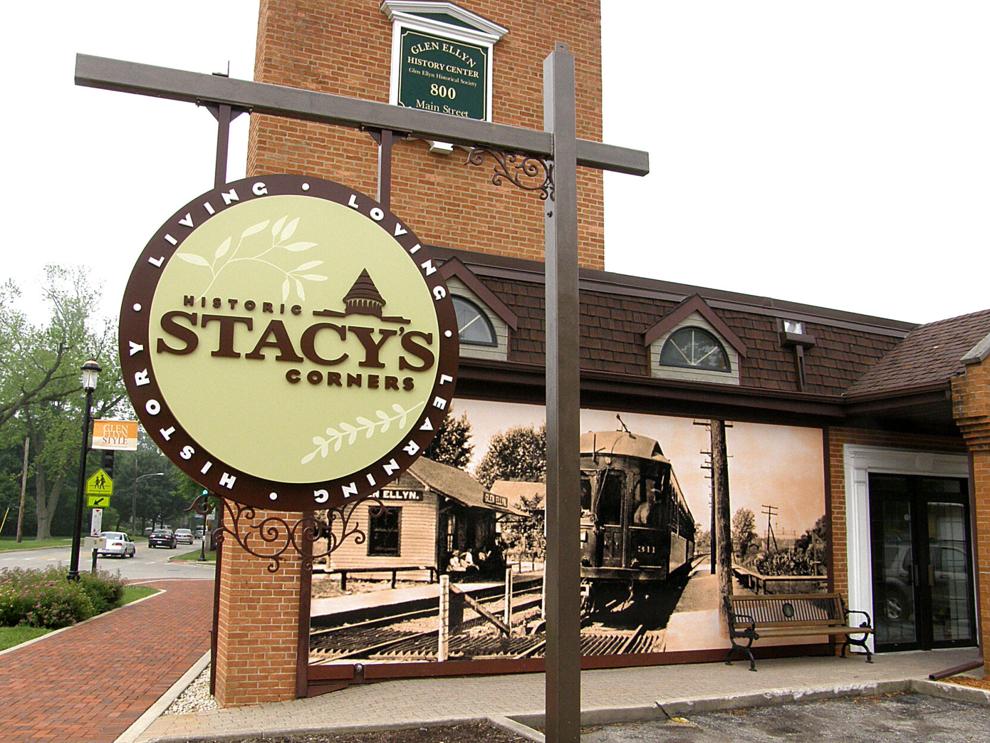 Waterfall Glen Forest Preserve is not named for its man-made waterfall but for Seymour "Bud" Waterfall, a long-ago forest preserve official. Carol Stream is named after the daughter of Jay Stream, the housing kingpin and founder of the village. 
Oddly, Willowbrook High School is located in Villa Park. Yet students in Willowbrook attend Hinsdale South in Darien. The sweetly named Queen Bee School District 16 is in Glendale Heights. 
Other names make perfect sense. Naperville is named for Joseph Naper, who commanded the local militia, laid out the streets and is regarded as the town's founder. Western Springs comes from the mineral springs that once bubbled up at Spring Rock Park — railroad officials named the village to promote it as a health spa destination.
At 2:10 a.m. on Sept. 1, 1961, Jerry Broz, a laconic, 55-year-old farmer who lived on the border of Clarendon Hills, was jolted awake by a roar in the sky. Then he heard a violent explosion and saw balls of flames erupt in his corn and soybean fields. Minutes after takeoff, a TWA flight from Midway to Las Vegas had crashed near Clarendon Hills Road and 61st Street. All 78 aboard died instantly. It was the third worst U.S. commercial airline disaster at the time. 
Neighbors rushed to the scene and stripped blankets and sheets from beds to cover the mangled remains. Other body parts were covered by folded newspapers. One woman was found clutching her baby. The next day white fence stakes marked the bodies strewn over the farm fields. "My farmyard is a cemetery without crosses," rued Broz.
George Ernest, a retired Clarendon Heights Fire Protection District captain, lived 800 feet from the crash and heard it. "Having been in the Air Force, I knew immediately what had happened," he said.
The crash happened after the right fin of the tail broke off. A five-sixteenths-inch bolt in the tail that loosened and fell off was blamed. The plane had arrived at Midway from Pittsburgh. An Allegheny County prosecutor, who had left the plane at Chicago, later reportedly told the FBI, "The plane should not have gone on. It shook violently and made grinding noises at the tail during takeoff from Pittsburgh." Nothing ever came of the allegation. 
The inscription on a tombstone-like marker at Red Gates Woods near Willow Springs ominously begins "CAUTION. DO NOT DIG Buried in this area is radioactive material from nuclear research conducted here 1945-1949. Burial area is marked by six corner markers 100 ft from this center point . . ." Yep, the nondescript forest preserve is the burial ground of Chicago Pile-1, the world's very first nuclear reactor and other reactors. A gargantuan hole was big enough here to lay to rest the two-story high reactor, which had been decontaminated and then imploded for good measure. A second granite marker provides detailed historical background. Don't worry about wandering too close, the first marker reassures: "There is no danger to visitors. U.S. Department of Energy 1978." 
Nike Park in Addison is typical: baseball fields, tennis courts and a playground. It also has the visible remnants of the radar installation and control tower of a missile launch site built during the Cold War. Missiles were all the rage then. A decommissioned one is displayed in front of the VFW hall in Villa Park.
The McDonald's on First Avenue in Maywood offers up the famous fries, Big Macs and a delicious slice of history. Just off the parking lot are a pair of broken shackles mounted next to a plaque and a disembodied train track that is split in two. You guessed it: the Underground Railroad once operated here. McDonald's stands on the former site of the Ten Mile Freedom House, once a safe haven for runaway slaves fleeing the antebellum South by paddling the Des Plaines River. Stops on the railroad to freedom were spread about 10 miles apart. The house was torn down in 1927.
Suburbanites knew Chicago was in flames. A throng of folks in Hinsdale gathered on a porch at a home in the 200 block of East Chicago Avenue, the highest point in town, to view in horror the wall of flames to the east. Even people in Naperville, 35 miles away, could see the columns of red from the roof walk of an elegant home at Franklin and Washington. 
The Great Chicago Fire of 1871 sparked a regrowth and a rebirth of a shoddy city, but the disaster was a bit of a turning point for the suburbs as well. Fire refugees, particularly the upper class, fled to the suburbs and took up permanent residence. Hinsdale welcomed H.L. Storey, founder of the namesake piano company. He became part of the town's "Millionaires Row." 
Clothing merchant Henry King escaped the flames from Lincoln Park: "As the dry leaves took fire beneath our feet, crossing a bridge on North Avenue . . . we found a conveyance which brought us out to Elmhurst. We felt almost ashamed to be so comfortable." Well, it was a semi-comfort back then. The prairie chickens in the one-street town were so plentiful that they were anointed as "food for newcomers." 
Westmont prospered after the fire because it was the high point between Lake Michigan and the Mississippi River valley. The bricks that helped rebuild the prostate city were made at a new brick factory in town. They were placed on Burlington cars, and the gravity of the sloped tracks thrust the heavy cargo toward the city.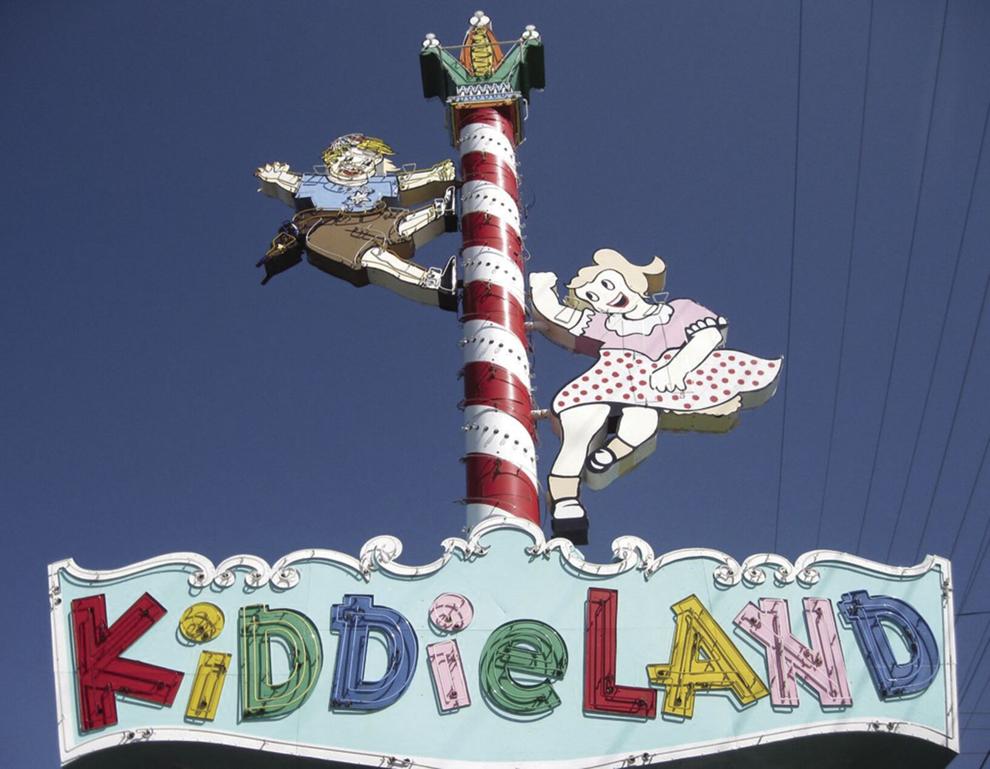 Who can forget Kiddieland in Melrose Park and its iconic distinctive sign? People of Melrose Park can't, at least those who use the library. The sign hovers near the entrance of the library, like the park, a portal to mystery and wonder. Opened as a bargain spot for fun in 1929 during the throes of the Great Depression, Kiddieland lasted until 2009. A Costco now occupies the site.
It's hard to eat a Twinkie without a mental wink — a wry acknowledgment that "Yes, I know this is not good for me but I will enjoy it anyway." Well, eat with a little less guilt because you are putting something into your body that was devised by a local nobody who became somebody. 
James Dewar began as a lowly wagon driver and then worked as a baker at the Continental Baking Plant in River Forest. He realized that the company's strawberry shortcake machine sat idle when the fruit was not in season. So on April 6, 1930 — a few days after April Fools Day, mind you — he decided to fill the cakes with cream, a pastry able to be made and sold throughout the year. He came up with the unusual but somehow appropriate name after he saw a billboard touting Twinkle Toe shoes. History gave that shoe company the boot, but Twinkies live on.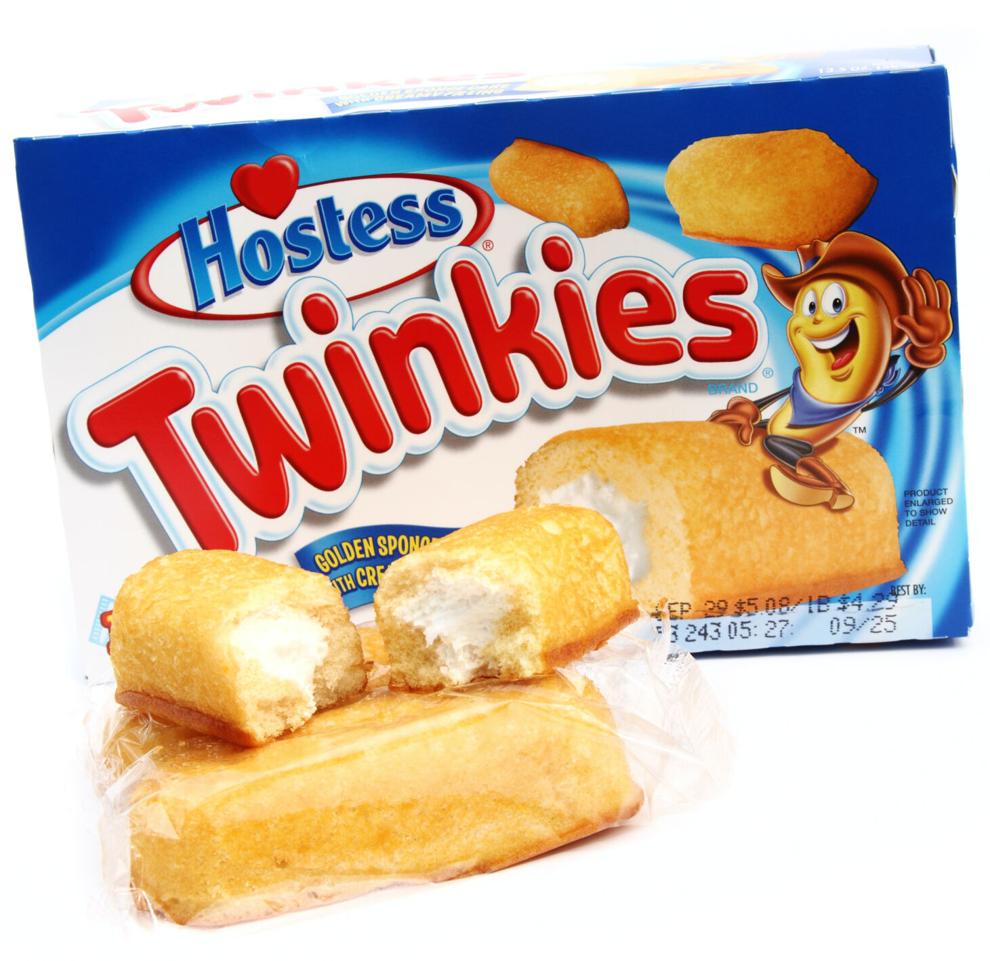 Dewar did quite well himself. He eventually became vice president of the company that morphed into Hostess. Befitting someone who rose up from the ranks, Dewar was undaunted about his creation's reputation for belonging on the Mount Rushmore of junk food. A chain smoker, he also claimed to have eaten three Twinkies a day for more than 50 years. He died in Downers Grove in 1985 at the ripe age of 88.
River Forest also was home to the business titan whose family gave the world Snickers, Milky Way, Mars and M&M's. A Minnesota native, Frank Mars suffered from polio as a child in the 1880s. His mother kindly placed him at her side in the kitchen, hand-dipping chocolates, to ease his discomfort. He later founded a candy company in Minneapolis that he moved to Chicago in 1929 and Mars soon bought a spacious home in River Forest. He succumbed to heart problems at age 51 in 1934, but his son, Forrest, oversaw a candy empire in which the chocolate never failed to "melt in your mouth, not in your hand."
Never one to refrain from lowbrow humor — notwithstanding his famously arched brow — Groucho Marx told a joke or two about farmer's daughters. He was intimate with that field — farmer's fields. Grouch and his Marx brothers, a struggling vaudeville act in 1917, bought a farm just south of La Grange in what is now Countryside. They purchased the farm to avoid "buying the farm," as their pastoral occupation exempted them from service in World War I. They needed a good sense of humor because they failed miserably at farming. The 200 chickens they bought stubbornly wouldn't lay eggs. They didn't want to let friends and neighbors know how lame they were as farmers, Groucho said, so before guests arrived the brothers hustled to the store to buy eggs and put them under the chickens.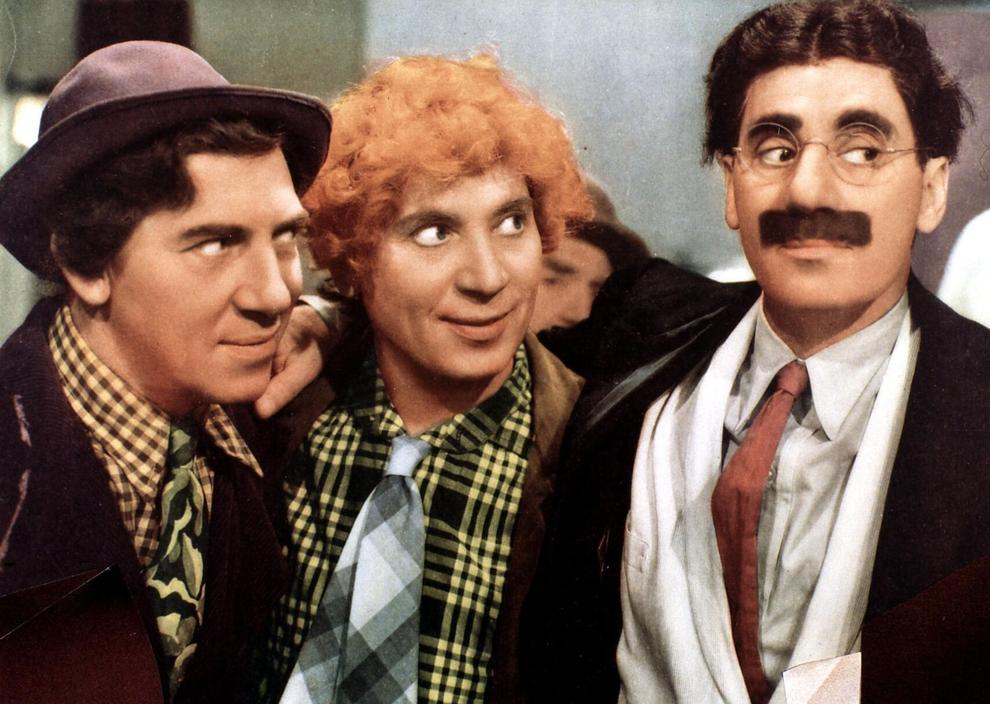 In one real sense, Illinois is a shadow of its former self. Less than 1/100 of one percent of the original prairie remains in the state. On 31st Street in Westchester, just west of a bustling Mariano's, a Burger King, McDonald's and KFC, is the largest pristine prairie in the Chicago area. The 80 acres of the Wolf Road Prairie features savanna, prairie and wetland ecosystems. 
The prairie's survival was at first an accident of history and in more recent times a victory of conservationists. Too wet to farm or graze, the land survived early nearby settlement. Then in the 1920s, nearly 600 city-size lots were platted for development. Sidewalks were installed before the Depression halted work. Development pressures surfaced again in the late 1970s before conservationists rose in protest and the Illinois Department of Natural Resources and the Forest Preserve District of Cook County bought the land. Today, the nearly century-old sidewalks serve as visitor trails for outdoor enthusiasts.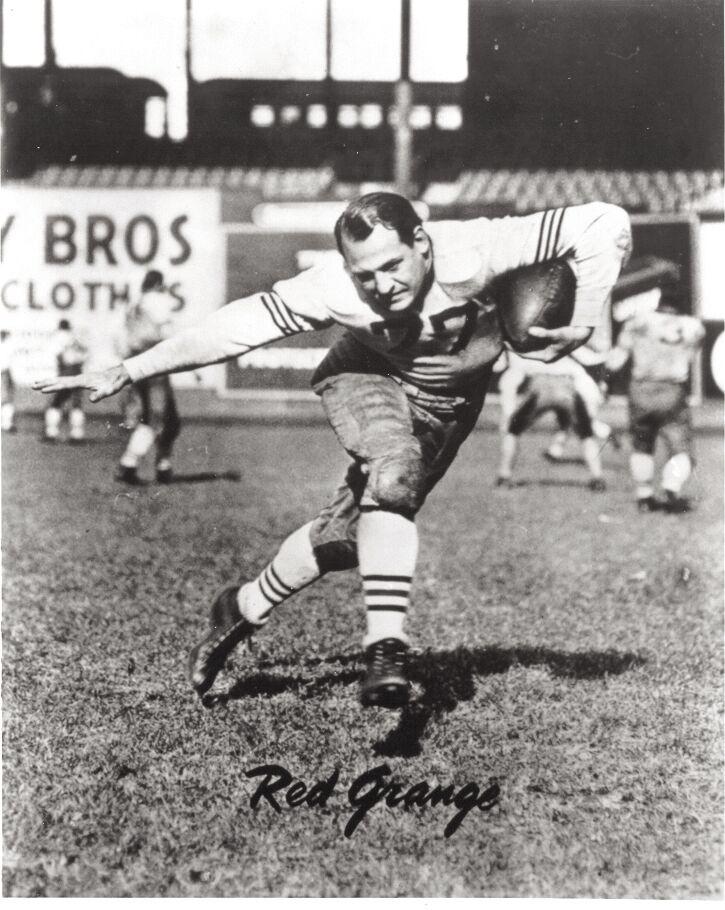 Longfellow School in Wheaton was once the oldest school in DuPage County. It was demolished in 2001 and replaced. Its ghosts of students past are still worth noting. Few sites if any can boast of such impressive alumni of the various schools that have served Wheaton families on this spot since 1874. As a youngster, Watergate journalist Bob Woodward wrote sterling book reports here. Astronomer Edwin Hubble learned the basics of science, and football legend Red Grange burst through would-be tacklers on the playground. Other stalwarts: U.S. Transportation Secretary Sam Skinner, U.S. Senator Charles Brooks and actress Gail O'Grady. 
In 1977, a heavy-equipment operator dug into the earth at Blackwell Forest Preserve in Warrenville. "I brought up a bucket of clay and noticed something strange sticking out," the worker told reporters. "It turned out to be a thigh bone about 3 feet long. Then I saw some rib bones. I knew right away I had hit something strange, so I threw the biggest bone in the back of the pickup truck, took it back to the office and tossed it on the boss' desk." 
Over the next several days, using shovels and hand trowels, Forest Preserve District workers dug out other bones. Soon an archeology class from Northern Illinois University arrived to help recover 1,000 bone fragments of a 13,000-year-old woolly mammoth, an extinct relative of the elephant. It had roamed the frozen terrain during the Ice Age. Amazingly, nearly three-quarters of the skeleton was found and it is now on display at the Fullersburg Woods Nature Center in Oak Brook. More than a million people have seen it. 
The mastodon skeleton displayed at the science building at Wheaton College even has its own name: the Perry Mastodon. It was discovered in 1963 during the excavation for a pond on the property of Judge Sam Perry in Glen Ellyn. The beast apparently died after somehow breaking its leg (chasing a loin-clothed homo sapien?) 11,000 or so years ago.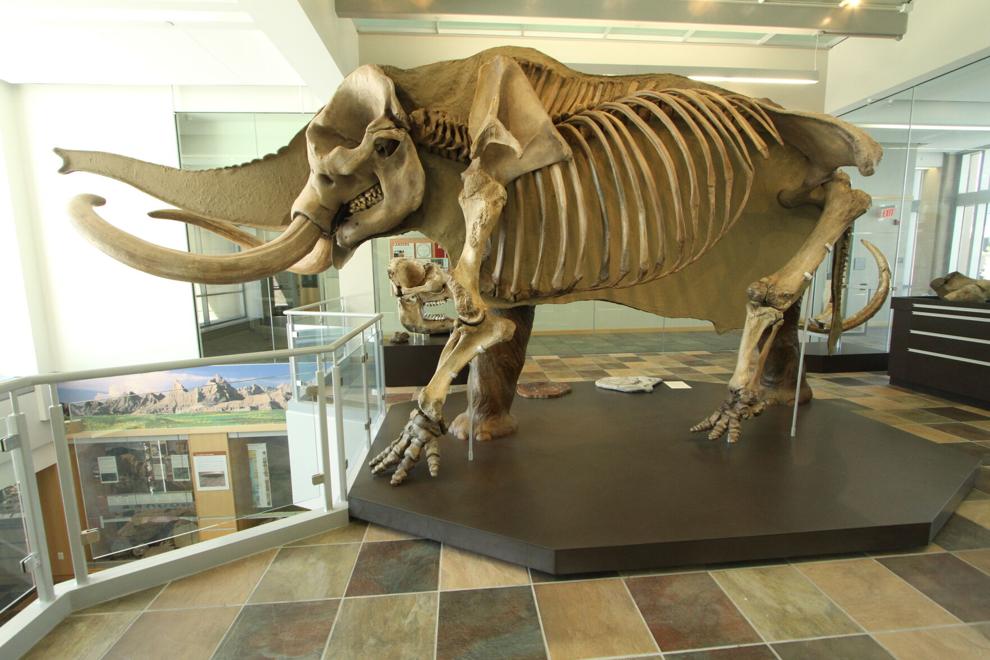 The world's largest religious wood carving is in Darien at the National Shrine Museum of St. Therese. The art work tells her life story in a visual and beautiful way. She is one of the most popular Catholic saints. Born in a French village in 1873 and dying just 24 years later, she is celebrated for her childlike trust and confidence in God. The spirituality of her "little way" was not about extraordinary things, but rather about doing simple things of life well and with extraordinary love. 
Downers Grove and the movies go together like popcorn and soda. The Tivoli Theatre opened in 1928 as just the second movie house in the country built for talkies. Actress Denise Richards, who grew up in town, was a tabloid staple when married to Charlie Sheen. She achieved her greatest fame as a "Bond girl" in "The World is Not Enough." But even more renowned for beauty was BeBe Shopp, who grew up in Downers Grove and was crowned Miss America in 1948. 
Miss Americas come and go each year. There is only one King Tut and one man who was identified in the national imagination with revealing the mysteries of the ancient ruler. James Henry Breasted, a Downers Grove native who studied at North Central College, was a daring, handsome and charismatic Egyptologist — a real-life Indiana Jones. He helped find the tomb of King Tut, deciphered its hieroglyphics and ended up on the cover of Time magazine in 1931. Nothing fazed him. The fear was that anyone entering Tut's tomb was cursed. Breasted held a catered, formal dinner in the tomb to spit in the face of the myth.
Speaking of well-known folks, the western suburbs have seen its share, some who shunned the limelight and others who reveled in it. When stateside, Winston Churchill, normally not adverse to publicity, often repaired to a secret bar to share a bottle of whiskey with Chicago Tribune publisher Col. Robert McCormick. The two privately imbibed and told war stories (McCormick was a World War I veteran) in Cantigny, the colonel's luxurious home near Winfield. Decades later, a second British visitor, Prince Charles, got royal treatment. Ten Chicago police cars, sirens wailing, escorted him to a polo match in Oak Brook in 1986. Sometimes the famous were here before they were famous. In 1919, Charles Lindbergh was a daring pioneering airmail pilot who flew out of a primitive airport in Maywood. 
Crime and punishment are part and parcel of the suburb's history. The first man to be hanged in the western suburbs was an Irishman, Patrick Doyle, a railroad worker convicted of murder in 1854. The last to be hanged was John Kammerer, who brutally murdered a Villa Park family in 1925. In between, and ever since, murderous passions, sometimes bizarrely applied, have arisen. Probably the strangest murder happened in 1897 when a man in unincorporated DuPage County was bludgeoned to death with a gold pocket watch. 
Death, taxes — and car wrecks on crowded roads, three sure things. The first known traffic fatality in the western suburbs occurred in 1912 when a driver tried to allow a mule wagon to pass him on a muddy road but instead his car flipped and out the driver flopped and died — alas, no seat belts. 
I scream, you scream, who owns the ice cream? Walter Friedenhagen and Earl Prince, fast friends while growing up in Downers Grove, each ended up capitalizing on the car craze nearly a century ago with drive-in ice cream parlors. Prince founded Prince Castle in DeKalb in 1928. Not to be outdone, Friedenhagen bought a wholesale ice cream business in Naperville and later opened four area ice cream stores. He called his chain Prince Castle, too. The two remained friends but decided not to become partners and merge operations. Instead, Friedenhagen blinked first and renamed his parlors Cock Robin in the 1950s. It's likely they'd have been rich if more receptive to cooperation and alliances— both were friends but not business partners with a struggling paper cup salesman named Ray Kroc, who later founded McDonald's. 
Beauty can shine even amid ugliness. Born in 1909 in Chicago to a French-Canadian mother and a black father, Katherine Dunham moved with her parents to Glen Ellyn as a child. Homemade bombs were thrown at their windows. The family later moved to Joliet, where she graduated from Joliet Central and then the University of Chicago. When she was 21, Dunham formed Ballet Negres, the first black ballet company in the United States, and from 1933 to 1936 she performed as a guest star for the Chicago Opera Company. In 1940, she and her company performed for 20 weeks in the Broadway production of "Cabin in the Sky." 
In 1945, she opened the Katherine Dunham School of Dance and Theater. Her students included Eartha Kitt, James Dean, Gregory Peck, Shelly Winters, Sidney Poitier, Shirley MacLaine, Warren Beatty, and many others who went on to stardom. The world soon became her stage. A dancer, choreographer and dance company owner, Dunham was renowned throughout Europe, Latin America and the United States in the 1940 and 1950s. In 1983, Dunham was the recipient of the Kennedy Center Honors, in 1987 she was inducted into the Hall of Fame of the National Museum of Dance, and in 1989 she was awarded the National Medal of Arts.
Golf took root in the Chicago area and the nation's oldest 18-hole course began in Wheaton thanks to the World's Fair in 1893. The fair drew a number of Scotsmen and Englishmen to Chicago who were passionate about the game but frustrated by American's lack of interest in it. Charles Blair Macdonald of Scotland founded the Chicago Golf Club that year — only two of the seven charter members were Americans. The first course was in Downers Grove and the historic Wheaton course, carved out of a 200-acre farm, began in 1895. It didn't take long for the game to catch on. Early members included Robert Todd Lincoln, Abe's son, and Marshall Field. The course is still in operation. 
Joseph Naper established a settlement in 1831 that became Naperville. The newcomers did not arrive at an unpopulated territory. Nearly 6,000 Potawatomi alone lived in 50 villages in northern Illinois. Their four major villages in the west suburban area were in today's Oak Brook, Churchill Woods in Lombard, the area just west of the Morton Arboretum and an area southeast of Geneva, close to Naper's pioneers. Taking no chances, the Naper settlers built Fort Payne.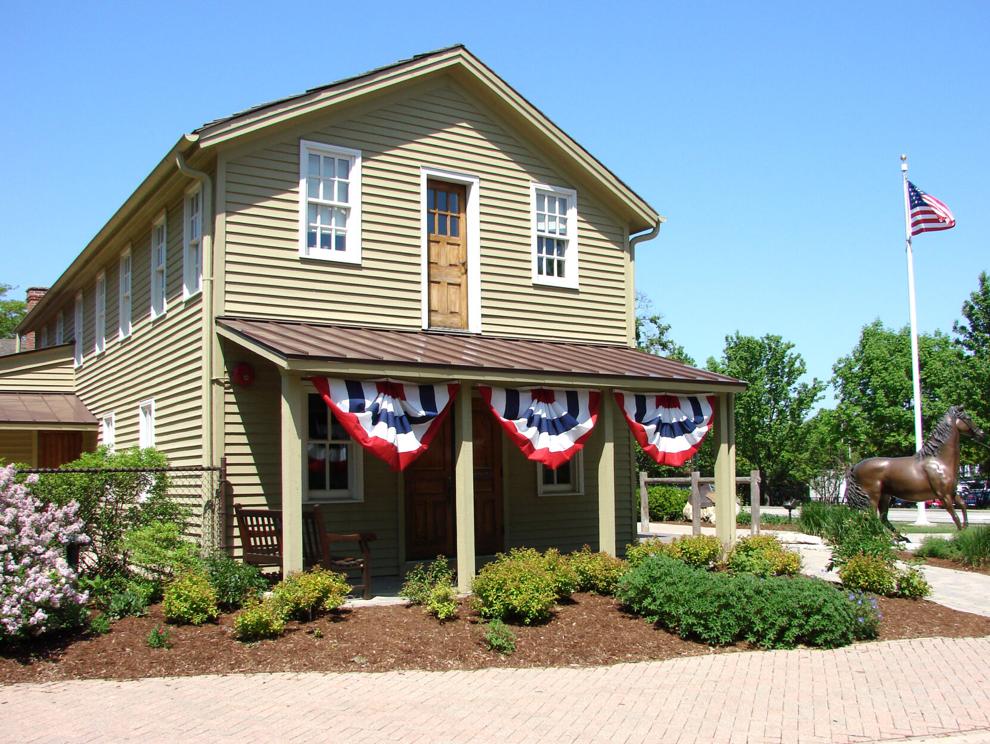 Within a few years the Native Americans were largely gone. What happened? Chief Black Hawk, a Sauk (an Algonquin people, like the Potawatomi), was enraged that the U.S. government was not living up to an 1816 treaty that allowed his tribe and other Native Americans to live on land in Northern Illinois. He took up arms in 1832. That July, General Winfield 
Scott led his troops down the Des Plaines River and landed near present-day Lake Street in Maywood and marched west. Scott had no luck catching the wily chief. But General Zachary Taylor later did. His soldiers chased down the chief and his followers at Bad Axe River in Wisconsin, and his troops slaughtered the outmanned Native Americans. 
Native Americans were forced to sell their land for a few cents per acre. The Treaty of Chicago in 1833 ordered the removal of all Native Americans beyond the Mississippi. By 1840, nearly all were gone, save a handful of Potawatomi just west of today's Morton Arboretum. But by 1850 even those few had left. 
Social distancing may seem to be unprecedented, but it was mandated by the state of Illinois during the influenza epidemic of 1918. In September of that year, as the death toll mounted and fear spread, state officials approved nine rules including isolation strategies. Taking its cue from state leaders, Hinsdale banned all public gatherings including schools, churches and movie houses, according to Cynthia Dieden of the Hinsdale Public Library in the Hinsdalean. One canceled activity, minor but indicative of the extent of the ban, was the dance class of a certain Miss Edith Reynolds. 
Meanwhile, Hinsdale residents pitched in to help others. Women prepared surgical dressings at their homes. The Infant Welfare Society collected food, clothing and bedding for women, the widowed and orphaned children. 
The ban in Hinsdale lasted 19 days until early November. The village had recorded 250 cases and seven deaths. Schools re-opened. Election Day was held and then a high school basketball tournament was played. Another wave of the flu hit. Toward the end of the month, sometimes nearly half the students were absent. Hinsdale's rate of infection soared past Chicago's numbers. 
The village president acted, requiring approval from the health commissioner for social gatherings of 20 or more. During January the epidemic slowed, the bans were lifted and a relieved Miss Edith Reynolds reopened her dance class. n 
Sources: the Chicago Tribune; "Chicago's Western Suburbs," Geoffrey Baer/WTTW; and the Encyclopedia of Chicago