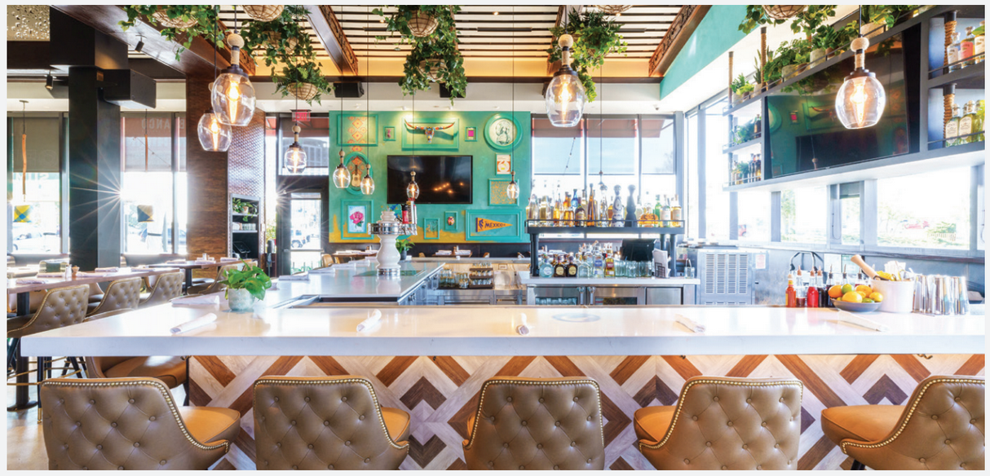 Offering a fresh take on Sonoran-style Mexican cuisine, Blanco Cocina + Cantina recently opened at Oakbrook Center (2022 Spring Rd., Oak Brook. 630 320-2034.)
The contemporary casual eatery offers classic south of the border fare like chimichangas but with four different fillings — braised short rib Machaca, chicken, ground beef, or bean and cheese — and is served alongside guacamole, sour cream, pico de gallo and rice & beans.
Also offered is a variety of drinks featuring housemade cocktails like the Jalapeño & Pineapple Margarita and the Oaxacan Shandy, the latter made with pineapple, blood orange liqueur and Ana Maria tequila.
The dining room of the 8,500-sq-ft restaurant is airy and open with a large bar. The vibrant wall murals offer a splash of color that add to the relaxed yet lively atmosphere. Diners also have the option to dine al fresco on the large patio with bright umbrella covered tables and heat lamps for chillier weather. There are also several private dining rooms.