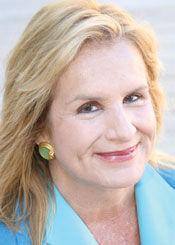 I have friends who shrink from acknowledgement of their birthdays, preferring to just let the day pass, no party hats, champagne toasts or carefully wrapped gifts with their name on the cards. The practice, or non-practice, can seem quirky and reclusive, but they prefer to be understated and keep a low profile.
I also have many more friends who are way, way over the top every year in breakout celebrations over several days that are worthy of comparison to Queen Elizabeth's platinum jubilee, give or take the hundreds of red-uniformed soldiers on horseback. They roll out the red carpet for themselves on every birthday, even the non-milestone birthdays. Who has a party for 100 people on their 53rd birthday? I know a few.
As our nation celebrates its birthday in July, it is a good time to weigh in on the preferences of the practice of massive salutes to a year passing or a nondescript passing nod to another year spent down the road, hopefully not down the drain.
Personally, I am somewhere in between those extremes depending on the weeks and months leading up to the big day of my birthday. If I am stressed from work, or have imposing deadlines looming, I can't bear to spend a lot of time preparing, inviting and worrying about what to wear and how the fete will go. A candle stuck in a store-bought single pastry is fine.
But if I am feeling joyfully festive following a good few months of work and life leading up to my big day, then yes, let's invite over friends, order my favorite takeout and dance in the driveway. I will buy something adorable to wear for all the photos I will post on Facebook.
Over time I have been lucky to partake in glorious birthday bashes for my friends, siblings, sons and more that were carefully choreographed indulgences that spanned more than an afternoon and evening. Yes, I have been to destination birthdays that were so worth it all — the Instagram posts prove as much.
Not that I am advocating for the kind of champagne-infused flings you may see on "Bling Empire" — and if you have not born witness to how billionaires in Los Angeles celebrate their birthdays, it is worth a peak on Netflix — but sometimes the trials of the year warrant switching modes and moods. It just might be high time to sing, dance and toast to a friend or family member adding one more year to their life resume.
This may have just been that kind of year. The difficulties many encountered due to the pandemic may qualify anyone permission to throw themselves a grand birthday party.
Still, the faction rooting for minimal birthday celebrations has a strong case. The struggles of life in the midst of COVID these past few years have taken a mental and emotional toll. For some, there may be a residual hesitance to hold a celebratory wing-ding. In that case, treating yourself or a loved one on their birthday may be best if it is unapologetically low-key.
Because what more do you need for your birthday than a smile, a hug, a nod and a slice of cake or pie?
Growing up, my family went all out for birthdays. My mother organized family parties with cousins and grandparents and then Saturday parties with our friends from school and the neighborhood with games and prizes and treats for guests to take home. There were six of us children, so that was a lot of party throwing.
For my own three sons, I did my best to have memorable birthday splashes — sometimes literally with pool parties — giving them themed extravaganzas at the house, or later at laser tag, paintball, immersive video game or go-cart sites. They routinely loved the kinds of sporty, competitive parties that I personally would hate. I'm not sure they remember them all, but I do.
I do not subscribe to the age denials so many do, avoiding specifics of how long they have actually been on earth. They are vague with the numbers, and describe themselves as "a certain age." On their birthday cakes — if they have one — there is no numeral in icing. I am fine with that.
However we choose to pay tribute to successfully reaching a birthday, it's worthwhile to acknowledge that getting older even by one year is a gift in itself. If we have learned anything over these past two years, it is that we are lucky to be alive.