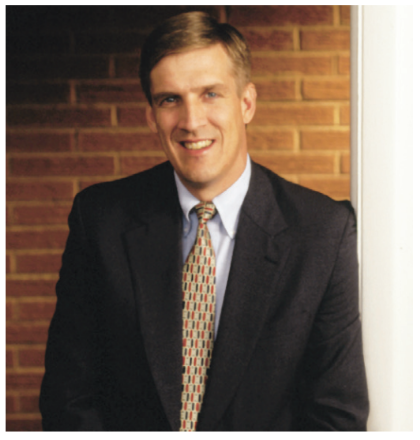 Sorry to disappoint, but I'm back. As regular readers may recall, last issue my daughter Shelby — who is also an assistant editor here at the magazine — gifted me with a one-issue hiatus from writing this column.
And it was great on several levels. First, after 25 years and more than 150 columns, I genuinely needed a break. All the more so since this column is typically the last thing I do each issue, and by the time I get around to writing it I am usually fairly exhausted. Last issue was no different, so it was an especially pleasant and much appreciated surprise when my daughter made an unsolicited, last minute offer to pinch-write for me.
It was all the better because — as I think you will agree — she did such a wonderful job. While I have great confidence in her abilities, to my knowledge she had never written a column before, and I had no idea what she would write about. But like many of the best writers, she picked a topic that she is especially knowledgeable about and that is close to her heart.
That she is not interested in working here at the magazine on a long-term basis did not come as a surprise. We had talked about that a number of times. But to have her express her reasons in writing made for a fun and interesting read for me as both her dad and her editor. And based on the comments I received, it resonated with many of you as well — kids need to blaze their own trails. And that's a good thing.
The upshot is that — at least for the time being — you're stuck with me going forward, both for this column and running the magazine. In doing so, please know I'll do my best to maintain the high standard my daughter has set.
This issue we are celebrating the best of summer, first with our Summer Fun Guide on page 24, where we provide you with a mini bucket list of great things to do to make the most of the all-too-short Chicago summer season. We do the Summer Fun Guide each year — with the exception of last year, when COVID took the fun out of almost everything. So this year it's all about making up for lost time and doing all those things we wanted to but were unable to do last year.
But to really get in the spirit of summer, I encourage you to check out our cover feature, "A Taste of Nostalgia" on page 32, where writer Jay Copp takes you on a tour of timeless area eateries "where the lines are long and people are united in a passion for the tastes of summer."
If you've lived in the area very long, there's a good chance at least one of the places mentioned in the article will spark some fond memories. And if not, check a few of them out in the coming months and get a start on making some new memories.
Have a great summer and, as always, thanks for being a reader!