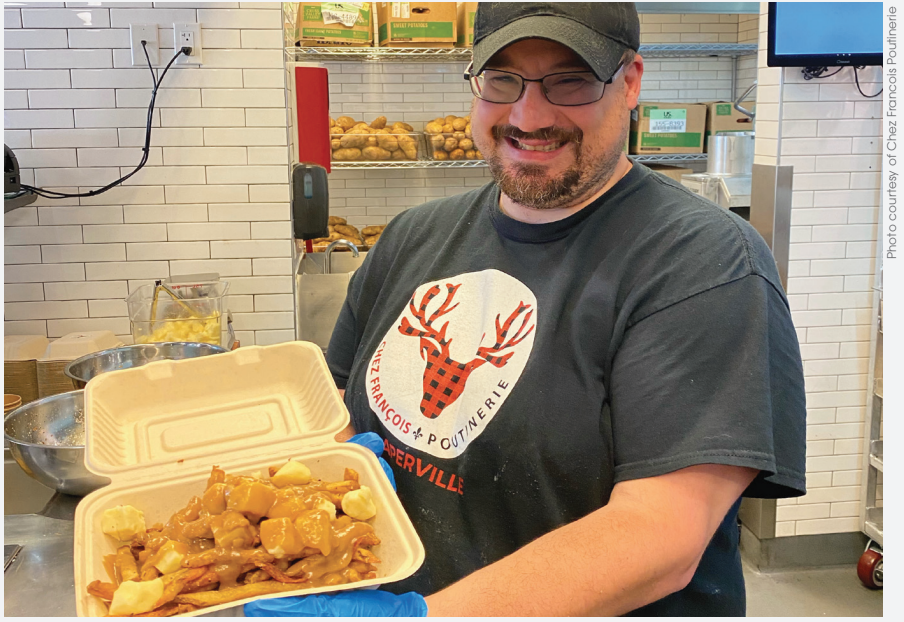 The goal of the recently opened Chez Francois Poutinerie in downtown Naperville is two-fold — first, to introduce the popular Canadian dish poutine to west suburban diners. But an even more important goal is for the restaurant to provide employment opportunities for developmentally disabled adults. The mission for the latter comes from founder Thi Tram Nguyen, whose son Francois has autism. Half of the restaurant's staff are adults with disabilities who are part of a special training program to help assess and develop their skills and abilities so they can be hired into the restaurant or placed with other local businesses.
And just what is poutine, you ask? It is a concoction of fries, cheese curds and gravy which Chez Francois Poutinerie offers in nine different variations — it's pretty much the only thing on the menu.
The Idaho potatoes for the fries are hand cut and the cheese curds specially made to order by Clock Shadow Creamery in Milwaukee. But It's the gravy that is key, featuring secret ingredients from Francois' grandmother's recipe.
Located at 22 E. Chicago Ave. (630 857-3535), the restaurant seats 50 and has a bright contemporary interior with high industrial ceilings.