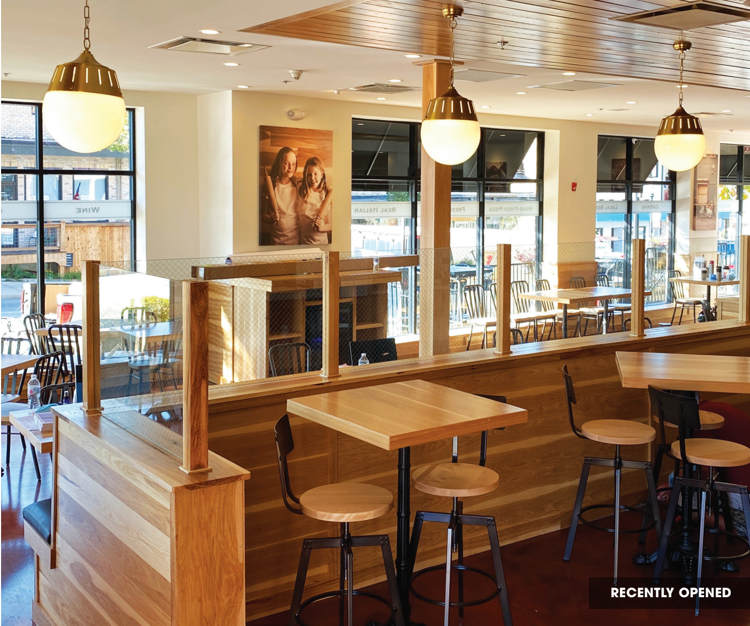 Not even a pandemic can stop the continued expansion of BG Hospitality Group's popular GIA MIA restaurants, which opened its fourth west suburban location in early November at 994 Warren Ave. in downtown Downers Grove (630 389-8444).
The contemporary casual dining establishment features traditional Neapolitan style wood-fired pizzas along with small plates, and various salads and pastas. Favorite pizzas include the Margherita and the Hammaker's Pie, the latter featuring pepperoni and sausage. Among the pastas, the Paccheri Vodka — giant rigatoni with Italian sausage in a vodka sauce — is especially popular. And for those with larger appetites, the Beef Short Rib + Gnocchi is a tasty option.
The restaurant also offers several beers and a variety of wines by the glass or the bottle, as well as a handful of craft cocktails.
Named after owner Brian Goewey's youngest daughter, Gianna, GIA MIA has a distinctively family-friendly ambiance.
Hours are Sunday through Wednesday from 11 a.m. to 9 p.m. and Thursday through Saturday: 11 a.m. to 10 p.m. Other locations are in Geneva, 13 N. Third St., 630 405-5544; St. Charles, 31 S. 1st St., 630 415-0770; and Wheaton, 106 N. Hales St., 630 480-2480.