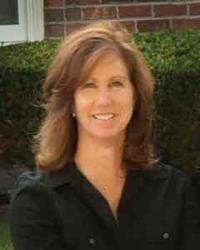 The western suburbs' newest chef will work nonstop, day and night, to prepare customized cuisine — from pickup/takeout orders, to meal subscriptions, to dine-in and catering.
Every dish will be prepared precisely the same as the previous times customers ordered it. Substitutions for preference or allergies will never be missed. Concern for the cook's temperament will never be an issue and this chef will never need a sick day.
Chef Nala's success could completely change commercial cooking of the future, because Nala is a robot.
The robot was named in honor of an Indian legend in which King Nala searched for but couldn't find the greatest chef in the land, so he became that chef. Nala Robotics' founders, Ajay Sunkara and Vijay Kodali, were childhood friends in India.
The world's first robot chef will begin working soon at Naperville's Mall of India — a former Walmart on Route 59 — and will offer the cuisine of many countries, not just India.
"Three concepts will open at first," says Meg Freyder, public relations director of the Arlington Heights-based company. "We will have two robots cooking eight dishes at a time for the three restaurants."
When customers order, from either a human cashier or the automated kiosk, they will be able to choose from recipes created by the company's executive chef.
"It won't be too different from a standard restaurant experience from the customer point of view," says Freyder. "It's more for consistent preparations, making substitutions — to get cooking down to a science. You could walk in and not even realize a robot is preparing your food."
The robot may eventually be featured as a customer attraction — perhaps with a window to observe Nala — but not at first, Freyder says. A company video featuring the robot will be accessible on their website and possibly in the restaurants. A second, larger location is planned for Elgin with others to follow.
Each robot is called Nala and is the height of an average person. Nala is actually a big arm with a cooled storage rack dispensing ingredients. The arm is used to pick up a bowl and put it under the ingredients, then put the ingredients into the correct wok, deep fryer or oven, depending on the recipe.
Similar to how artists watch real people move around to inspire drawings of an animated character, Nala Robotics engineers watched the movements of human chefs preparing various recipes to be able to re-create those actions with automation.
"They designed Nala based on the chefs, making sure everything is done the exact same way every time," says Freyder.
Robots are able to measure precisely, to the gram, with no room for human error, notes Freyder. Likewise, Nala immediately sends used utensils to the dishwasher, never risking any cross contamination by a momentarily absentminded chef. Substitutions will also be followed to the automatic letter of the instruction.
Human chefs will be creating recipes, managing the robot and keeping an eye on health code requirements.
The machines will be working all night long to prepare grab-and-go meals, frozen meals for grocery stores and possibly meal subscriptions that can be cranked out in bulk after hours thanks to a chef who doesn't need sleep.
Though Nala is not affiliated with the Mall of India, the partnership will benefit both the mall — which may draw otherwise uninterested customers to Nala's restaurants — and Nala, gaining high visibility thanks to the mall's foot traffic.
The young company also plans to open a "Nala marketplace" after the restaurants are established, where customers can order dishes from all over the world with a brilliant win-win concept.
"It will be a platform for anyone who wants to submit recipes so they have a wider audience," says Freyder. "A retired chef who doesn't work anymore could make money from his or her old recipes, or a home chef who doesn't have the money to open his or her own restaurant yet."
Potential-customer reaction has been positive, with many looking forward to the anticipated late spring opening. But there is one question nearly every person who learns about Nala asks: "How do I get one for my home kitchen?"
Sorry, robot lovers. That product is not on Nala Robotics' menu for now."