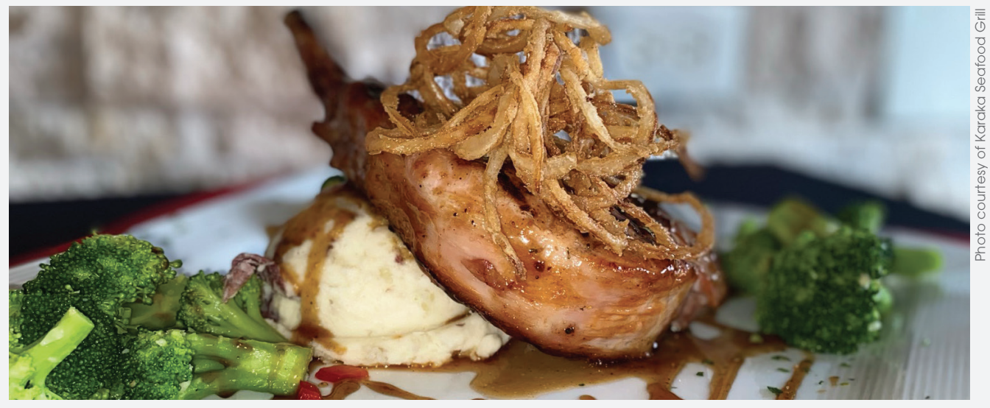 Diners at Karaka Seafood & Grill have no shortage of options, as the extensive menu includes a wide range of items, from flatbreads and burgers to steaks and the namesake pan seared Karaka Chilean sea bass.
The recently opened Hanover Park restaurant (5678 Arlington Dr. E., 847 450-0981) also offers special Balkan dishes like cevapi and a Bosnian Mixed Plate, as well as a variety of health conscious and vegan options.
Karaka features a clean contemporary ambiance but with a casual neighborhood sensibility. It also has a bar area as well as outdoor seating, and recently started offering breakfast on Saturdays and Sundays.