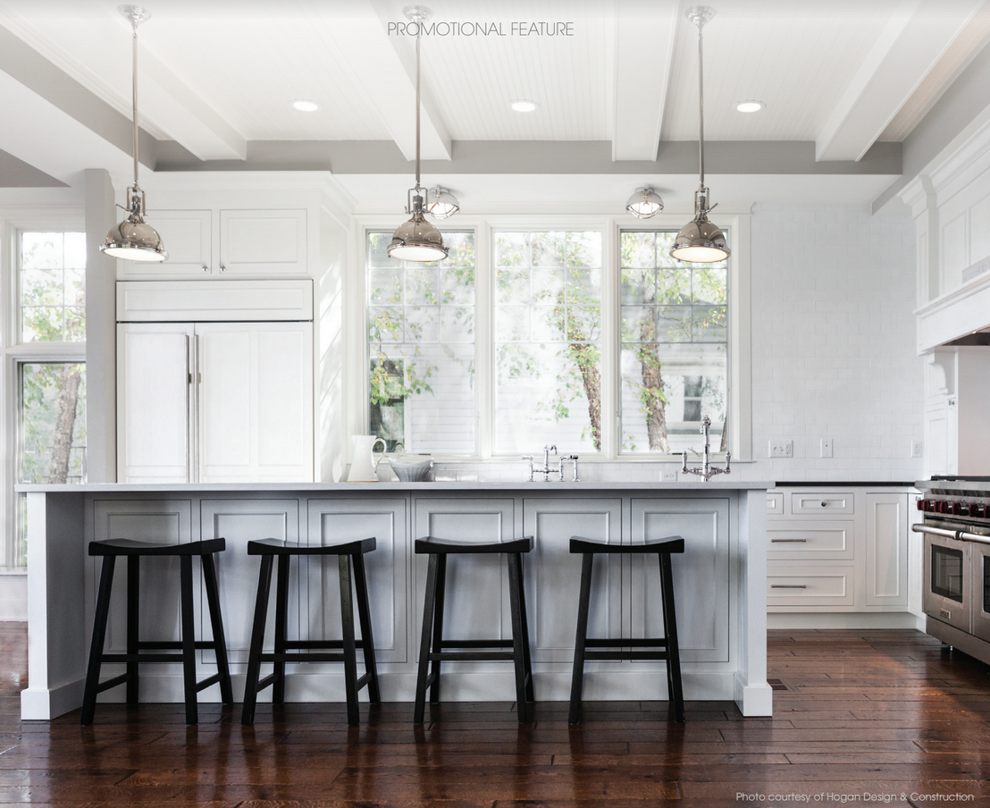 Updating your home can make it more functional and attractive, adding to its comfort, appeal and resale value. But remodeling can also be a significant investment, requiring many important decisions. Here, area pros provide practical guidance to help assure your next project is a big success.
How much does a remodel cost?
"Unfortunately it is not as simple as a cost per square foot. It depends on the space itself," says Brian Hogan, owner of Hogan Design & Construction in Geneva. "Are we building open living spaces? Are we building a large kitchen or bath that requires plumbing and ventilation? Is there masonry involved? The size of the space(s) and its primary use(s) will also impact the cost.
"Additionally, we have to consider what changes may need to be made to the home to maintain continuity between the new design and the existing space," explains Hogan. "Design and material selections, as well as how the new structure or design needs to perform, can vary greatly and also affect the price.
"However, with 20 years of experience in the industry, Hogan Design & Construction can provide rough estimates before beginning the design process," says Hogan. "Details will still need to be worked out in design but we take pride in listening to your input and getting to know your needs and tastes so that the numbers we present are a true representation of what to expect."
How long will my project take to complete?
"Since each project is different, it is virtually impossible to give a blanket estimate of time until we have spoken with the client about what they want to accomplish with the space," says Hogan. "Once we have a clear picture of what the project will entail, we can provide an estimated timeline."
"There are many factors that go into a remodeling project," agrees Scott Carroll of Haven Interiors Studio in Geneva. "The first step is setting a time line with your designer and contractor. Do your homework before starting demo by starting to select — or at least have an idea on — what you would like for materials, appliances, fixtures, etc.
"Understanding lead times for items like plumbing, cabinetry and tile is also important so that you can set expectations from the start," says Carroll. "For example, you might select a beautiful backsplash tile that has a lead time of three to four weeks and suddenly your contractor tells you the tile needs to be here in two days because the installer is scheduled to start. You might have designed the entire room around the color of the tile and now you either have to re-select or push the project back a few weeks. No one is happy about that conversation.
"Make a schedule with your contractor and understand there are many unknowns when doing a renovation, so some flexibility is necessary," advises Carroll. "But having a timeline at the start helps everyone stay on track.
How can homeowners balance getting a fresh look while also making sure their remodeled rooms are timeless and won't go out of style?
"Stay away from trends altogether and stay true to your own design aesthetic," says Carroll of Haven Interiors. "If it's something you love, chances are you'll still love it in 10 years regardless of trends."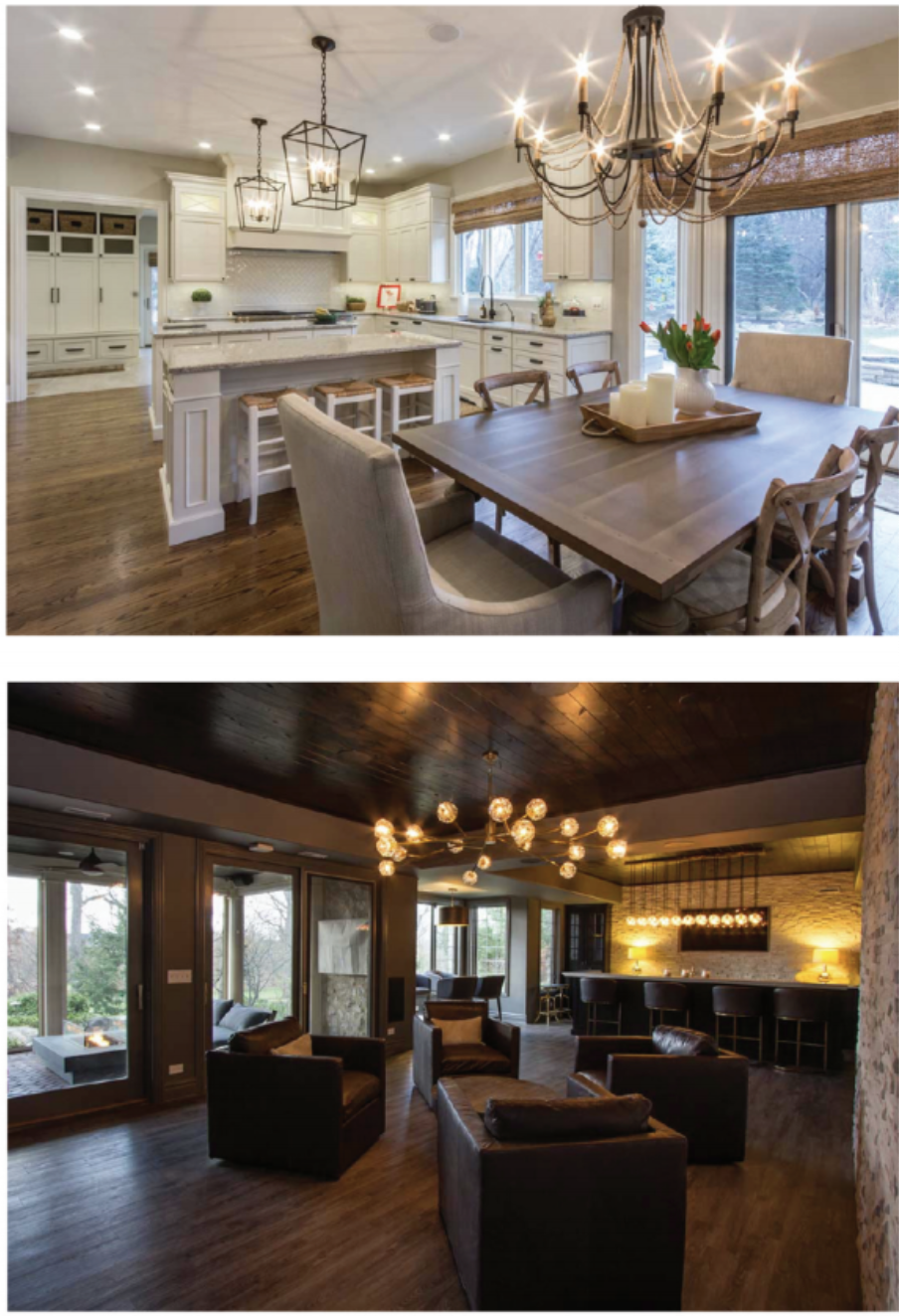 What special expertise makes for a great remodeling partner?
"The best designers have years of interior design experience and are excellent communicators,"says Carroll. "We work with clients on remodeling projects from the early planning stages to ensure that the big picture is being considered. We consider how the space will function — does the client like to entertain large groups or prefer a more intimate cozy atmosphere? Who will use the space — is it for a growing family or a family that is scaling down in size?
"At Haven, we also encourage clients to make furniture, rug, lighting and window treatment selections in the beginning stages," adds Carroll, "so they can be incorporated into the space plan, budget and schedule of each project."
In determining the layout of a kitchen, what is a top functional priority to consider?
"Appliances! It doesn't seem like something you would put much consideration into during the very beginning of your project but it has become a topic to address," says Laurie Knoll of River Oak Cabinetry & Design in Plainfield. "With appliances becoming more specialized, commercial appliances being revamped for residential use, and the sheer plethora of choices, it's now a key topic.
"We can no longer take for granted that we are talking about a standard refrigerator, a standard dishwasher, a standard range or standard microwave. The many choices available have left 'standard' in the dust," explains Knoll. "A lot of people are ill prepared at an initial design consultation to talk appliances. We aren't saying you should know the make/model, specifications etc. But you should have a good idea of what you want. Are you looking for specialty items like a dedicated ice maker, additional refrigeration by way of a drawer refrigerator, or beverage refrigerator? Maybe you entertain a lot or have a large family and an additional dishwasher drawer would really help you out.
"All of these items will affect the design, and that's not a bad thing at all," says Knoll. "But it is something to plan for from the very beginning. Make your wish list and we'll help to let you know which wishes can come true given your space and investment."
Should we keep our master bathroom bathtub for our home's resale value?
"So many clients ask this exact bathtub question," says Knoll. "During the same conversation they will tell us how they never use the bathtub. It is our recommendation that if you are not an avid bath person, you should feel free to replace the tub with an enlarged shower. We do believe having at least one tub in the home is important, but it is likely that you have a hall bath that is equipped with a bathtub. If that's the case, your house will retain the bathtub element for resale value. The hall bath can provide the tub for washing little ones and/or bubble-filled soaks when you need one.
"Now imagine what you gain in your master bath by removing the tub," says Knoll. "Maybe extra storage for linens, an enlarged shower or a double vanity. There are plenty of options to create a bathroom of your dreams with the added space when removing a tub."
How do you avoid common remodeling pitfalls?
"During the design phase is where we are proactive in looking for hurdles and hiccups that may affect your project. A perfect example is kitchen soffits," says Knoll. "It's rare to see them in new builds, but kitchen remodels in older homes always have 'remove soffits' on the to-do list. By removing the soffits we get an updated kitchen design and extra storage. But wait, we'd better see what's in the soffits first. Oftentimes there will be some electrical, HVAC or even some plumbing hiding in there. This isn't a deal breaker. With minor adjustments, we can still make the design work. The same concept goes for removing walls, or changing footprints in both kitchens and baths. The key is taking a proactive approach by determining in advance what is possible with our trade experts before you fall in love with the design."