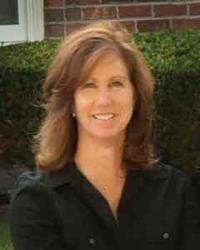 When my 6-year-old son came home from a Valentine's Day party in 1996 enthralled with his new bean-bag monkey, I had no idea where that introduction to a seemingly inconsequential small, bean stuffed toy would land me 25 years later.
Not long afterward, my mom brought over bean bag animals for each of the three kids. We noticed they had the same heart-shaped tags as Jake's beloved "Bongo." But it wasn't until an after-school mom chat session while watching the kids play on our Naperville cul-de-sac that I realized this was quite the local burgeoning trend.
I can't remember which of my neighbors — Becky Estenssoro or Becky Phillips, who later co-authored a series of authoritative Beanie Baby Collector's Guide books — was holding an armful of similar bean bag animals that day. But Becky told me these hot new toys came from a Westmont company.
As a long-time, working-from-home writer for People Magazine's Chicago bureau, I always had an ear out for story ideas. I asked a few more questions, then pitched the story to my bureau chief who loved it.
When I called Ty, Inc., the public relations person told me that owner Ty Warner "always declines interviews." But, she noted, "He DID say to let him know if it was People or Oprah."
The yes came quickly. A People photographer and I spent several hours in Warner's Westmont office and Oak Brook home interviewing him and his then-girlfriend — seemingly no different than hundreds of other interviews I'd done.
As it turns out, after decades of telling other people's stories, this one — one I never considered nearly my most memorable — led to helping other journalists tell a small part of my own story.
Zac Bissonnette, author of The Great Beanie Baby Bubble, was the first to inform me a few years ago that I'm apparently the only journalist to have ever interviewed Warner about his retail phenomenon. Who knew?
I dug through my stash of old reporter's notebooks, deciphered hand-scribbled notes, transcribed and reviewed them. Bissonnette then interviewed me about my interviews with Ty.
I figured it was the strangest experience I'd likely ever have in relation to my career. I figured wrong.
Since then, a Business Insider reporter, a Santa Barbara magazine editor, and I've lost track of how many documentarians, have asked me about interviewing the Beanie Baby guy. I've ignored the somewhat dubious requests and briefly considered declining the others.
Then I thought about the countless people over the years who generously submitted to my questions when I needed information. I felt drawn to do the same for the reputable young journalists who asked — a decision that may have fallen differently if billionaire Warner hadn't pleaded guilty to tax evasion in 2014.
At least three of the projects have come to fruition, notably the one that began last spring when a producer named Celia Aniskovich emailed. After several phone interviews, she asked to come to my home for an on-camera interview. I hesitated, remembering a rather odd interview in the 1990s when TV's EXTRA came to my home office to interview me about DeKalb's Cindy Crawford.
This timing, though, was perfect — nearly anything was a welcome change from my scintillating COVID isolation routine, plus I had just been fully vaccinated. So, sure.
A 12-person film team showed up on my porch at 8 a.m. and stayed until 7 p.m. They rearranged my living room furniture to resemble a TV interview set and unloaded suitcases full of equipment in my dining room.
Director Yemisi Brookes asked me more than I could ever have imagined about Warner and my apparently fascinating Beanie-centric Naperville cul-de-sac.
They were kind, funny and smart. We bonded over taped-on mics, countless requests of "Can you move a bit to the left again please?" and their obsession with my (granted, adorable) Sheltie, Max. We took a group photo and they left. I thought it likely I'd never hear from them again.
Ah, naïveté. In September, Celia brought a smaller group back for some "pickups" during a slightly shorter day. The end result? A feature length documentary tentatively slated to air Dec. 23 on HBO Max.
What!? Well, I guess it's less surprising than a bunch of $5 kids toys ending up sparking a billion dollar business empire.