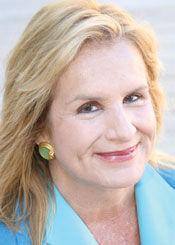 I have best friends I have never met and may never meet — ever.
This geographically distant intimacy reminds me of my pen pals in grade school, who lived across the country and the world and with whom I shared my deepest secrets. I would neatly write them my innermost feelings and discoveries on flowered stationery, entrusting my heart to a carefully addressed, stamped envelope. I would wait impatiently up to two months for a reply.
When a letter arrived in our mailbox addressed to me from my pen pal, I was euphoric. Unlike today when my mailbox is daily overstuffed with correspondence from banks and mortgage companies promising me fiscal euphoria, back then my hand-delivered notes from far and wide were indeed few and far between. They were my only mail. And I treasured them.
The difference is now I am a grown woman and I consider the colleagues and clients I meet in Zoom calls for work and fun as some of my nearest and dearest pals. This is indeed a sign of the times, as in many cases they are the farthest — living across the country, some across the world.
More than 300 million people participate in Zoom calls each day. That number is as of December 2020, and it was an increase of nearly 3,000% from the year before. The statistics from 2021 are not ready yet. Perhaps there are just too many to count?
Beginning in March 2020, when COVID became a reality for all of us, my work life went fully remote. It was all home office all the time.
I still rarely meet anyone in person. That may change with the advent of spring and summer, but mostly, Zoom is all I got.
Zoom, zoom, zoom.
Surprisingly, it is almost enough.
"I love your hair today; did you get it cut?"
"Yes, and how is your mom doing after her surgery?"
Zooming up to 10 hours a day for meetings, what has evolved is thankfully a cyber social circle that has almost as many niceties, informalities and kindnesses as happens with my in-person, real life friends. Maybe it is even better because we don't have to split the cost of dinner and drinks. These get-togethers are free and are either deliberate virtual gatherings or the forewords and afterwards of work calls, each of us inserting personal notes to a no-nonsense agenda.
I have read about — and directly experienced — the pandemic havoc that has been levied on personal relationships. The utmost negative outcome is the onslaught of isolation, which can be traumatic and hurtful. But perhaps due to the human capacity to adjust and rebuild, my digital connections seem as authentic and real as people I stand next to in a room.
I truly love my Zoommies.
Of course I am not advocating for online-only back and forths forever; I know that there is a history of catfishing and deception wrought by those who prey upon people's trust in the missing equation of real-person check-ins.
But I am not randomly building rapport with total strangers with bizarre nicknames who may not be who they say they are.
I am augmenting my camaraderie with people I know and work with — friends, clients, customers, colleagues, managers and associates to whom I have real life ties, even if the real estate is in the clouds.
On Monday nights, I cherish my writing group Zoom call, a gathering of four of my close author allies as we share and discuss line by line our writing endeavors that week. Going over chapters, essays, plays, poetry, with kindness and empathy we offer ways to improve.
The rest of the week is dotted with Zoom clusters, ranging from an hour to two, or an all-day seminar with breaks for lunch and life needs sprinkled throughout. Between "You're on mute" reminders and "Put that in the chat," we talk about our lives beyond the weather and into what matters to us most.
Once a month on Sundays, I Zoom with my college friends, a group of us former editors on the university newspaper, and each one of us stationed around the globe from Hawaii to London, Boston to San Jose, Cleveland and my home office. I cannot wait for the updates and feel better every time I press "leave meeting."
I hear many people complain about Zoom fatigue and I understand. But lately I am finding Zoom energy from the friendships I have been able to nurture over these past two years. I do hope we meet in real life eventually, but for now I am grateful for just being able to stay connected.