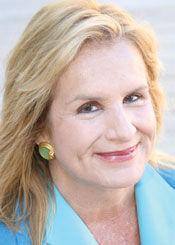 I saw the first glimpses of holiday decorations and mentions on TV and social media before summer officially ended. That may not be earth-shattering news, but in light of how the world has flipped because of the impact of COVID on work and life, maybe it is time to reconsider just how much is too much this holiday season.
If you are like me, you have likely seen and heard the news of supply chain catastrophes, outrageous gasoline prices choking deliveries, retailer purchasing limits, new get-it-now, pay-for-it-later promotions, and general low-humming hysteria about the urgency to shop for the holidays long before the 20-lb turkey goes in the oven.
There is sincere panic that there will be nothing of any value or interest in the stores or online by the second week of December. That is unless you are going to give all of your friends socks.
I have friends and relatives who often start their holiday purchasing in July, but I have never done that. While I don't leave my gift-giving to last-minute chance, I do enjoy the cheery buzz of buying the remaining items on my list over the last few weekends before Santa is due, in part because it seems everything is 50% off or more.
Perhaps I am averse to early buying due to a cautionary tale about pre-shopping involving my sister Mary Pat. She did all of her holiday purchasing one summer for her family of six (herself included) and then completely forgot where she put them.
Did you look under the bed? I asked. How about the garage or basement in an intentionally mismarked plastic storage bin?
These were among the brilliant ideas I offered to no avail, as she did not find the gifts in time and repurchased everything. I suspected she may have accidentally thrown them out as she is exceptionally tidy. But she actually found them months later hidden in a closet.
Having physically not left the house for work since March 2020 — or for fun on more than a dozen occasions since then — I am feeling as if I am not really in need of much. I usually treat myself to a holiday outfit — or shoes — but seeing as only my sons saw me last year in person for the holidays, I am pretty certain I can wear what I wore last year.
As for gift ideas, most people I know who were newly energized by baking and cooking at the start of the pandemic are way over that now, so none of the culinary tools seem like a good idea to wrap and hide under the tree.
Even indulgent self-care items are not so welcome as everyone I know is making sure they do that themselves — and in an urgent kind of way.
Books are not even a guaranteed win, as many of my formerly well-read friends are now podcast-aholics, a proclivity I don't share even though I have worked on a few and been a guest on several. But how do you artfully gift a podcast?
I have yet to run this by my sons, their girlfriends, my siblings or close friends, but I believe most of us really do not need much at all. If the world is having a hard time supplying the demand, maybe then we need to demand less of the supply.
I can go back to the rules around my house regarding holiday gifts for my children when they were small — three presents from me. Tops. That was definitely not popular, but there was room for one big, one medium and one small gift. And the bigs were big — bicycles, laptops, that kind of thing.
Now the older I get, the less I want of things that can be purchased and the more I want of what does not run in the supply chain. I am not above a decent smelling holiday candle in a gift bag, but I certainly cannot use all of the items that already fill up my home. As so many of these objects are not completely worn out, I do not see fit to replace them. Thank goodness mom jeans are back in style.
My proposal for this holiday season is that we respond to the stretched capacity of retailers and the strangled supply chain by wanting less, buying less and feeling OK with what we have. Give a few thoughtful gifts. It may make the holidays less stressful — and save you from searching everywhere for the gifts you bought too far in advance.