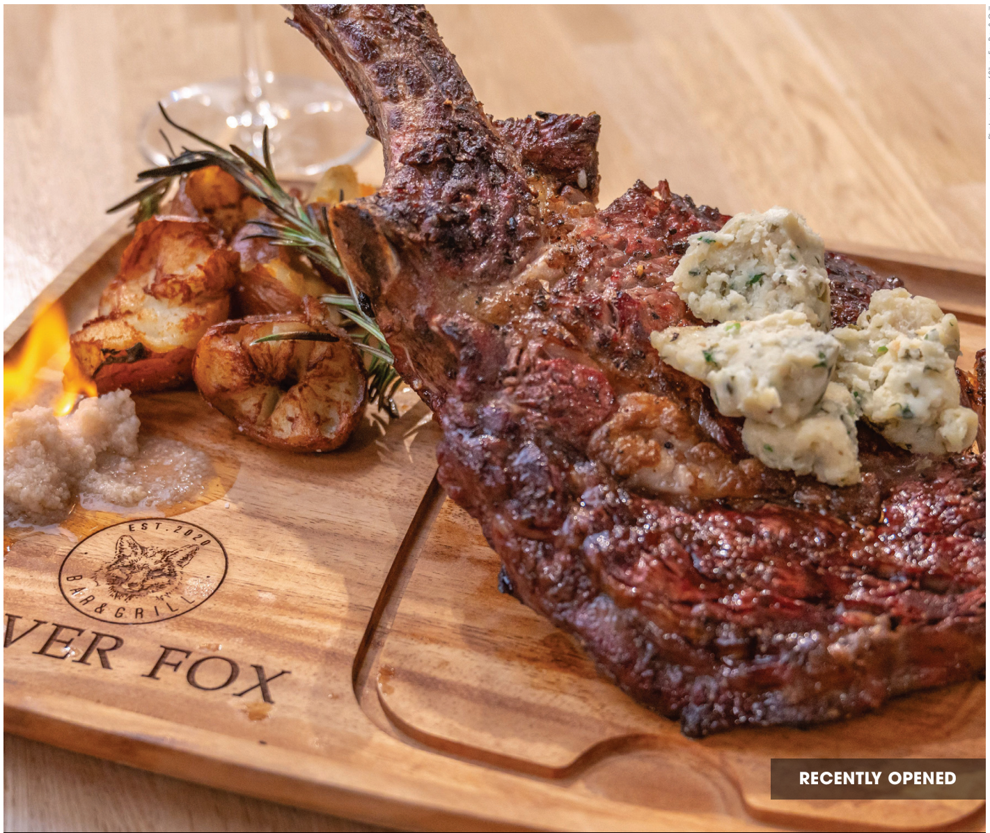 Featuring an inviting char-house atmosphere with an open industrial ambiance and a colorful bar area, the recently opened Silver Fox Bar & Grill at 600 E. Veterans Pkwy in Yorkville (630 385-2372) offers a wide selection of sandwiches, steaks, seafood and chicken prepared fresh on a wood burning grill.
Also offered is a "home kitchen" menu boasting a variety of "platter-style" home-made dishes passed down through the chefs' families.
Entrée prices range from $15 to $35 and popular menu items include the 42-oz Tomahawk Steak and the Grouper Piccata, made with white wine, capers, lemon, herbs and cherry tomatoes served over spiralized vegetables.
Located in the same building as the former Blackstone Bar & Grille and owned by local restaurateur Yonas Hagos, Silver Fox has an outdoor dining area that can seat up to 60 and offers a Sunday brunch.
Kitchen hours are Mon-Thurs from 11 a.m. to 9 p.m., Friday and Saturday from 11 a.m. to 10 p.m., Sunday brunch from 10 a.m. to 2 p.m. and dinner from 4 p.m. to 8 p.m.