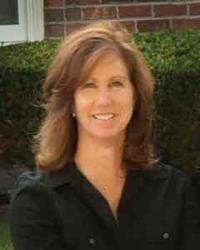 As an Ohio high school basketball player, Jim Adamski was asked to ref a junior high basketball game.
"They didn't have anyone else," recalls Adamski. "They needed someone and I was willing."
Now more than 50 years later and at the age of 74 he's still officiating local sports — one of the dwindling few who are. When asked why he's stuck with it, Adamski says bluntly, "Average athlete, wanted to continue participating."
His interest was initially piqued by a family friend's father-in-law — a major league umpire who later taught Adamski to officiate baseball. Years later, his son invited Adamski to form a football officiating crew.
Before long he was juggling three ball seasons while working a full-time job and raising a young family. A move to Maine meant officiating less — until he was lured back while simply watching a basketball game at his son's school.
"One official didn't show up. It was a small town — the staff was like, 'Hey, he can!' So I borrowed the kid's shoes — I was dressed to go out, not officiate — and came out of the bleachers."
Later moving to Aurora, he considered giving up on throwing flags and calling strikes.
"Did I want to start this again? Well, the bug was always there," he says. And once again necessity unexpectedly beckoned.
At his grandson's Still Middle School football game, "one of the officials didn't show up and again, they asked me. My wife knew that was the kiss of death," says Adamski with a laugh.
Now in his 10th year with his "new" football crew, he is both president of the Fox Valley Football Officials and Chairman of the Inter-Athletic Council of Officials in Illinois. Throughout the western suburbs and beyond, Adamski officiates 160 baseball games, 100 basketball games and 100 football games a year — plus the occasional volleyball match. He also mentors younger officials on a volunteer basis.
"It keeps me young. I remain active, it keeps my weight down. Not a ton of money but I do make money. What am I going to do? Sit and watch Oprah?"
Adamski spends even more time worrying that he is a disappearing breed — both here and across the country.
"On a given Friday night in northern Illinois, we have 103 varsity football games and 75 crews. We don't have enough guys. We're going to have to play some Thursdays and Saturdays ... or this year, they're going to have to cancel games."
Athletic directors always say, "'Let them change their game!'" says Adamski. "It's going to be very interesting to see how we decide which games get the 75 crews."
Pay hasn't increased over the years, one of many issues for prospective officials. Some districts are allowing students to play with smaller-than-optimal crews.
"That's not safe and not fair to the kids," says Adamski. "But we don't have enough people coming on. They don't want to put in the time or listen to the parents."
Spectators have always yelled at officials, Adamski notes, but "Oh God, yes," it has gotten worse. He cites increased pressure from fans and on coaches to succeed.
"Their resume depends on wins and losses and the official is the one who takes the brunt," says Adamski. "Everything is always someone else's fault. Their kid didn't do anything wrong, it was the other one's kid."
Verbal abuse has become personal.
"The first word out of their mouths is 'You.' The second is something derogatory."
Half of new officials each year quit the thankless job. Adamski wishes fans understood that they truly don't care — often don't even notice — who wins. Like Adamski, many do it for the love of the game. But many are needed.
"This is not going to turn around overnight. We are 100 guys short just to cover varsity football — 20 crews, willing to be trained. You don't just read a rule book and walk out to the field. It doesn't work that way." Training is critical.
Officiating sports is "the only job you're expected to be perfect on the first day and get better from there," yet Adamski speaks of his extended experience fondly. "I wish I'd kept a journal. I've made tons of friends all over the country because of officiating."
With an eye on ominous rain clouds, Adamski has to get going. Two teams on a Lyons Township baseball diamond await his arrival.