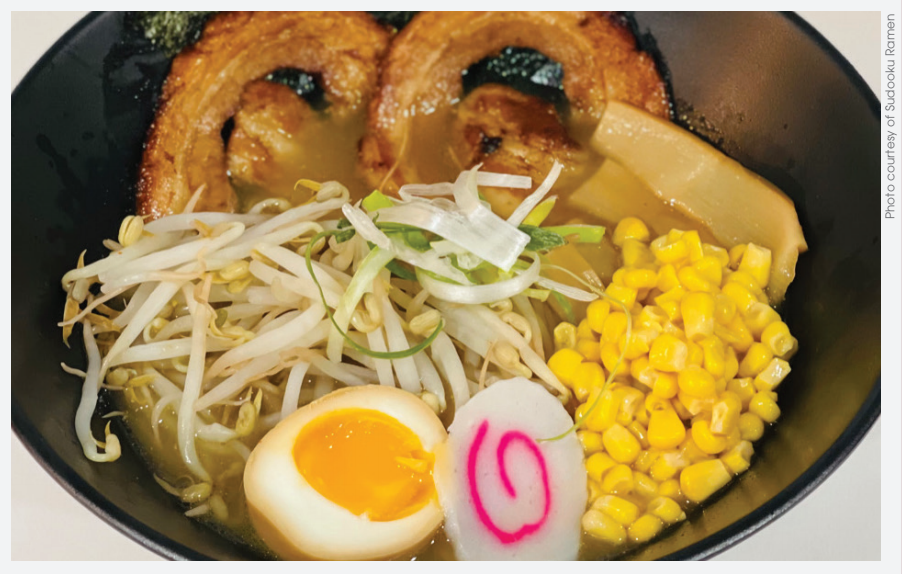 This casual ramen centric dining establishment features pork, chicken and vegetable options along with a variety of toppings as well as Bento sets and Japanese appetizers.
The restaurant's namesake Sudooku Ramen and Spicy Sudooku Ramen are the most popular menu items featuring rich pork bone broth mixed with signature tare and a range of toppings including chashu (Japanese braised pork belly), ajitama (marinated semi-boiled egg), bean sprouts, corns, narutomaki (fish cake), menma (bamboo shoots), green onion and nori seaweeds.
Located at 1767 West Ogden Ave. in Naperville (630 857-9488), the restaurant has limited indoor seating but offers delivery and carry-out.
Entrée prices range from $11 to $15.