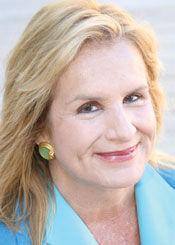 If I mentioned that I watched six hours of episodes in a Netflix series on a recent Tuesday night when I had a work meeting at 8 the next morning, would that seem to you like a lot of time spent binge-watching TV?
Or perhaps these days — when I mostly only leave the house for groceries, walks and occasional trips to Target — it is completely acceptable to stay glued to the machinations of erratic characters and mediocre subplots until 1:30 a.m.
This is my 2021 normal and the hours are adding up. The New Math of COVID-19 lockdown when I eat more, watch more, talk more and care less about certain things that occupied my mind just a year ago has reframed the landscape of my life.
It's like the reverse of dog years — the 7:1 dog to human life expectancy ratio. Every hour spent indoors during the last year seems compressed. Seven hours spent doing a task or doing nothing in lockdown feels like only one hour pre-2020.
In my experience, whatever I am doing, one hour turns into two, tap dances into three, rollerskates into four, naps into five. Just as it was in my recent Netflix binge, all of a sudden it is 1:30 a.m. and I am still watching fictional characters argue, eat and talk around a kitchen table.
The paradox is that while hours in a day or a week have seemed to fast-forward and speed past — when all added together — the past year feels like 20 pre-pandemic years. And yes, for the record, it was only a year ago — precisely a year ago in March 2020 — when the world changed completely. Though it seems way more than that.
Of course, not all the math from the past year is trivial and inconsequential. Many have spent hours waiting in line for a COVID test, or the results of a COVID test, or more recently, on hold on the phone trying to secure a vaccine for themselves or a loved one.
The weeks in quarantine trying to protect the health of our family crawled by with anticipation, uncertainty, anxiety, angst. Waiting for recovery in a partner or close friend can feel like an eternity. If someone close to us dies, the grief feels as if it will last forever. And it just might.
The daily updates on COVID deaths have also served as a grim, devastating reminder of the numerical upending of normalcy, the flip-switch into another kind of reality. It is one we never knew to anticipate, it is one we will not miss. It is one that has been catastrophic.
Yet as the once spiking statistics on the multi-colored graphs now display a reversal, finally moving downward, these more encouraging numbers can offer hope. Even so, the confusion of what to attend to and how to modify daily behaviors in the framing of those numbers makes all our arithmetic go awry.
Quality time spent with our children, grandchildren and partners in lockdown under one roof becomes quantity time—particularly if zooming school and work from the same address.
The rollover of once-defined boundaries of time, space and place that regulated our pre-pandemic lives is amassed into one conflation of a jumbled, time-defying existence. Time slows, speeds up and slips away as we do nothing and everything in one hour, one day, one week, one month, one year.
Yes, I spend less time getting dressed in the morning, commuting, traveling for work, traveling for fun, eating dinner out, going to movies, concerts, plays, performances. By less, I mean I spend no time at all doing these things; I am eager to jump back into some of these time-takers.
Once cursing how long it took me to get ready, I would embrace the need to straighten my hair, worry about what jacket goes best with this skirt and what earrings reflect my mood. But COVID realities have rendered these activities obsolete. If no one sees you in person, does it matter if you are wearing mascara and your favorite shoes?
Spring 2021 marks one year since the pandemic went from a distant threat to an every-minute, constant reminder of the preciousness of each breath, each life, each minute, each day. I'm not sorry I watched seven episodes of a series I've already forgotten about — it was a nice mind-clearing respite.
But I am also becoming more acutely aware that every moment — however rushed or prolonged — counts.