Using Dental Skills to Serve the Community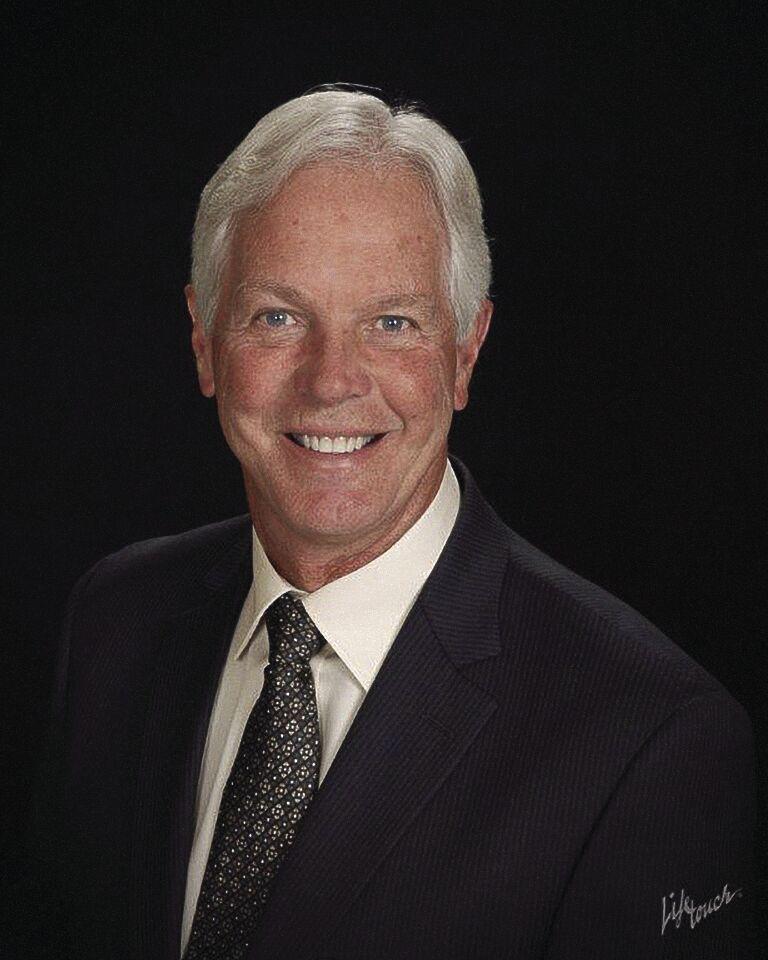 Dr. Gary Ahasic has dozens of ways to make patients smile about their smiles. A general dentist at Fairview Dental Center in Aurora, he's done everything in his 38-year career from filling cavities, to installing colorless Invisalign braces, to fabricating porcelain crowns in his office while patients wait, rather than making them spend weeks coping with temporary crowns.   
But for thousands of low-income residents throughout the western suburbs and beyond, Ahasic is the original Dentist With a Heart. The charity he founded with practice partner Dr. Brian Tonner has provided free dental services totaling $1 million-plus to more than 3,500 patients since 2001.   
"I've always felt bad for people who can't seek treatment. Even with Medicare, Medicaid and public aid programs, a lot of people slip through the cracks," Ahasic says. "I'd heard of a similar program years before and I thought it would be fun to try here, so I talked to one of my partners and we decided to run with it."   
Participating dentists choose one day each February to open their clinics exclusively to needy patients who can't afford basic dental care. They and their staffs treat as many of those patients as they can, all completely free. The first year about 10 other dentists from the Aurora Dental Society joined Ahasic and Tonner and treated a few hundred patients in the Aurora area. Last year, more than 60 dentists between Plainfield, Elgin, Naperville and Sycamore participated, treating anywhere from eight patients to the 128 patients that Fairview Dental accommodated.   
"We open for eight hours, we have 16 treatment rooms and we spend an hour with each patient to make sure they get all the care they need," Ahasic explains. "It's a busy day, but it's a lot of fun. Our staff also donates their time, and it feels almost like a party because what we're doing is so rewarding."   
Dentist With a Heart isn't Ahasic's first foray into community service. A member of the Visiting Nurse Association board for more than 30 years, he's currently its chairman — as well as president of the Fox Valley Dental Society and a board member at Presence Mercy Medical Center in Aurora. "I've always wanted to help people," he explains. "I chose dentistry over medicine in college because I felt it would let me raise a family and still help people." An Aurora native, he lives in Sugar Grove with his wife, Judy — a fellow volunteer who went to New Orleans after Hurricane Katrina and spent several weeks donating her services as a registered nurse.   
The best way to help a drill-shy patient is to take things slow and let the patient feel in control of the process, Ahasic asserts. "I involve the patient in his treatment plan. I like to know his wants and needs so he can feel satisfied with what we've done. A lot of adults have had bad experiences with dentists in the past, so I do everything I can to make them feel comfortable." He takes a similar approach with children, explaining procedures and letting them set the pace of treatment as much as possible.   
Though Ahasic is only a couple of years away from his 65th birthday, he doesn't expect to lay down his dental tools anytime soon. "I don't plan on retiring — it's just not on my radar," he says. "I love dentistry and I love using it to help people. It's still fun going to work, so why stop?"    
Solving Serious Teeth Issues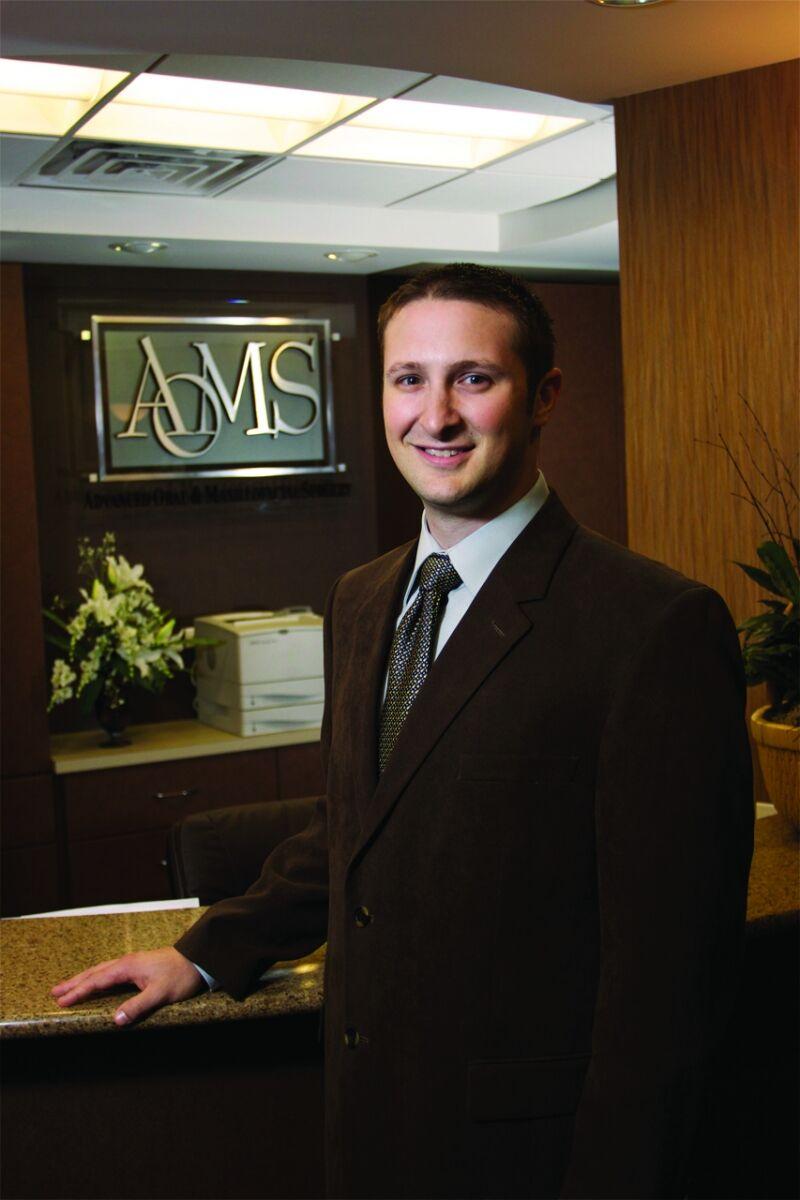 When Robert Wolf first started working summers at his father's oral surgery clinic, he didn't expect to make oral surgery his life's work.   
"The first couple of summers, I was cleaning instrument trays and doing clerical work. By the time I was in college, I was a surgical assistant," Wolf recalls. "By then I'd decided that this was what I wanted to do with my life. My father never pushed me. I just found it very interesting work."   
Sixteen years later, Wolf and his father, Mark, work together as partners in their Elmhurst clinic, Advanced Oral and Maxillofacial Surgery, along with co-partner Dr. Anthony Dohse — for whom Wolf also worked in high school and college. "I've been more than fortunate to have two role models like Anthony and my dad," he says. "From the beginning, they've shown me the right way to do this."   
That right way emphasizes treating each patient like a friend instead of just a mouth with a problem to fix. "I like to treat people the way I'd like to be treated," Wolf explains. "I try to be kind, to use humor and give patients the time they need to ask questions and understand the answers. It's nice when I can take very anxious people and ease their fears, and it's very rewarding to alleviate their pain. No one likes being in a dentist's chair, so I focus on making an unpleasant experience as pleasant as possible."   
Though Wolf is a licensed dentist, he points out that oral and maxillofacial surgery is a separate discipline that requires more detailed training in surgical techniques, general anesthesia, soft tissues and facial bone reconstruction. "We see people who have serious issues with their teeth, jaws or facial structures," he explains, adding that he and his partners do not do cosmetic procedures.         
One of his favorite procedures is building up patients' jawbones so that they can get dental implants. "Losing teeth thins the bone tissue, which makes it harder for patients who need implants to support them," he notes. "But dental implants can make such a huge improvement in people's quality of life. My wife's grandfather wasn't able to eat almost anything because his teeth were so bad. We put in dental implants for him when he was 91, and now I love watching him at family gatherings eating raw vegetables and pizza and smiling for pictures. You're never too old to enhance your quality of life."   
People are also never too young to prepare for their long-term health. One service Wolf's practice provides is helping patients preserve and store the stem cells hidden away inside their teeth. "Banking umbilical cord stem cells is established now, but harvesting stem cells from tooth pulp is still a new concept that a lot of people don't know about," Wolf states. "When patients lose teeth — in an accident, when they have wisdom teeth removed, or even baby teeth, they can bank the stem cells from those teeth so that they can take advantage of genetic regenerative therapies if they ever need to down the road."   
Wolf and his partners refer patients to Store-A-Tooth stem cell bank in Chicago, which charges between $850 and $1,750 to harvest dental stem cells and $120 per year to store them. "It's expensive, but stem cell therapies are the wave of the future in medicine, so it could be invaluable in the coming years. That's why we want to offer the option to our patients," explains Wolf.                     
Rehabilitating Teeth and Gums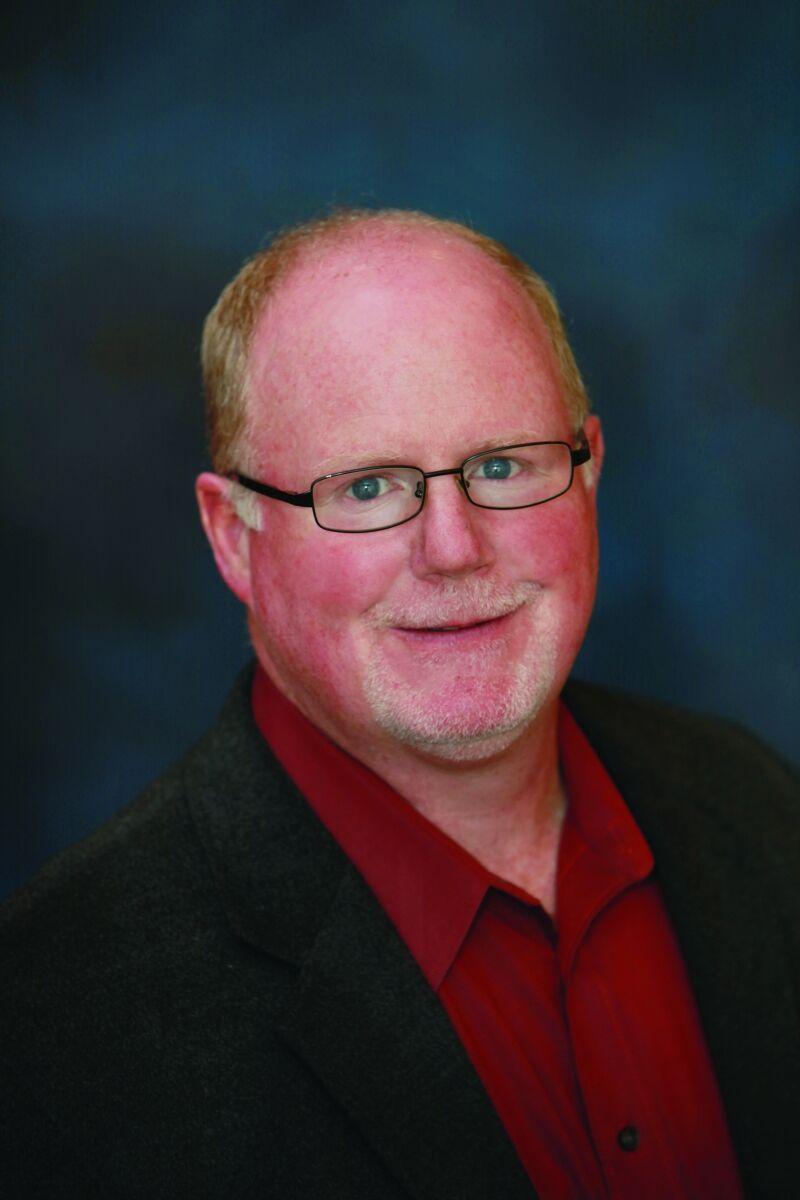 Dr. Michael Cunningham owes his career as an award-winning periodontist to the U.S. Navy.           
"I spent six years working in naval hospitals as a cytotechnologist, preparing tissue samples and interpreting the results," recalls Grove Dental Associates' star gum disease specialist. "I worked with both doctors and dentists, so I got to know what each profession was like. I was attracted to both, but dentistry offers a nice lifestyle for a family because it has more regular hours, so when I got out of the Navy I went to dental school."               
Even after Cunningham earned his doctorate in dental surgery from the University of Illinois, his love of cells and tissues prompted him to stay at the university to get a master's degree in histology. In the process, he performed research that changed the treatment protocol for thousands of organ transplant patients.   
"My master's thesis studied the effects of ciclosporin on gum tissue," he explains. "Ciclosporin is a standard autoimmune suppressant that prevents a transplant patient's body from rejecting the new organ, but one of its side effects is to enlarge gum tissue. Doctors thought the enlargement came from swelling, but my research showed that the drug was making the tissue cells proliferate faster. Now doctors give their patients either newer autoimmune suppressants or a newer version of ciclosporin that lessens that effect."               
While organ transplant patients and their doctors appreciate Cunningham's research skills, his patients at Grove Dental Associates appreciate his ability to fix their gums or put in dental implants while inflicting little or no pain.               
The first step in making periodontal patients comfortable with their treatments is to educate them about the process, says Cunningham. "Before patients get in the chair, I concentrate on teaching them what's going wrong inside their mouths and exactly what I'm going to do to correct it," he says. "I give them a tour of the office so they can see all the equipment and the procedures — like our sterilization process — and know that they'll be in a safe environment. I answer all their questions before they come in to start treatment. By that time they're confident that I can treat them without hurting them."   
Cunningham also has a variety of proven ways to make his treatments as painless as possible. "I use a combination of oral sedation and 'laughing gas' to help patients relax," he notes. "We also provide headphones so they can listen to music; neck rests that have been warmed in the microwave; and warm wipes to clean their faces after the treatment is done. It's almost a spa atmosphere for them."   
Not only does this luxe approach to treatment make patients more comfortable during treatment, it also makes them more willing to return for checkups and follow-up procedures. And that
is especially important.    
"Gum disease usually can't be cured in one treatment session," says Cunningham. "It's important in periodontics to keep patients motivated to come back because otherwise their gum disease will progress and they'll lose their teeth. My top priority is helping people keep their teeth if at all possible."     
Collaboration Between the Patient and Dental Specialists Is Key
Dr. Tricia Crosby learned dentistry from the ground up. Working for an oral surgeon to pay for college led her to seek a career in the field, so she became a dental assistant while she considered her future. A dental hygienist with whom she worked inspired her to train for that job, and professors in her dental hygiene program urged her to get her DDS degree.    
"I was very fortunate that the program was housed in the dental college at the University of Illinois at Chicago, and a few of my professors also taught dentistry there," says Crosby. "A few of them pulled me aside and told me that they thought I had the ability to be a dentist, and I went for it."   
Eleven years later, Crosby is an award-winning researcher, adjunct professor and guest lecturer, and conducts a thriving periodontics and implants practice with her mentor and partner, Dr. Martin Kolinski, in St. Charles. "I am very thankful to Dr. Kolinski because I wouldn't be where I am today without him," she asserts. "His mentoring guided me in creating a good atmosphere in the clinic that benefits the patients."   
Unlike general dental clinics, Midwest Dental Implantology does not schedule appointments with the general public. Instead, they work with about 200 clinics in the greater Fox Valley area that refer patients who need dental implants or specialized periodontic care. "We believe very strongly in collaboration between us, the referring dentist and sometimes an orthodontist or other specialist if needed. We all focus on collaborating with the patient to be sure we give that patient the best possible outcome," explains Crosby.   
That collaboration begins the moment a patient walks into the clinic. "The first thing we do is to make that patient feel welcome as a person," Crosby says. "We never rush patients through the process. They can sit down, chat, receive local anesthesia or sedation and relax before their procedure. All of our staff members are educated about our procedures, so even if one of us isn't available to answer questions, the patient can talk with other people in the office about them. Here, patients know that they're the center of the treatment process."   
Both Crosby and Kolinsky make sure to call patients the evening or morning after their surgeries to make sure they're recovering well and to answer any follow-up questions patients might have. Crosby even chose to live in St. Charles so she could be closer to current and former patients. "I love being part of the community that my patients live in," she says. "It's great to see them in the grocery store or when I'm out walking. I like staying in touch with them."   
The president of the Illinois Society of Periodontists, Crosby also serves as editor of the Midwest Society of Periodontology's board; serves on the board of the Fox Valley Dental Society; and works with several other national and international professional associations. "I love this field, so I want to give back to it and help shape its future," Crosby says.           
How are Top Dentists Chosen? In a Survey of Their Peers by topDentists, LLC
The following list is excerpted from the 2015 topDentists database and based on thousands of detailed evaluations of dentists and professionals by their peers. TopDentists, LLC has over 50 years experience compiling peer-review referral guides in the legal, dental and medical fields. Using this experience along with the input of dentists across the United States, we have created a methodology that has been refined and improved over previous superlative guides. TopDentists lists dentists and specialists who have been chosen through an exhaustive survey in which thousands of the nation's dental professionals confidentially evaluate their professional peers. No payment is required to be selected nor is payment accepted in exchange for selection.   
General dentists were asked to vote only nominees that are listed as specialists. Specialists are asked to vote only on nominees that are listed as General Dentists. Voting practitioners are also given an opportunity to offer more detailed comments on nominees and to provide additional nominations. Voting professionals are provided the following criterion for determining if a nominee should be listed: Years of experience, continuing education, manner with patients and physical results. All votes and comments are solicited with a guarantee of confidentiality.   
Once the decisions have been finalized, the included dentists are checked against state dental boards for disciplinary actions to make sure they have an active license and are in good standing with the board. Then letters of congratulations are sent to all the listed dentists.   
Of course, there are many fine dentists who are not included in this representative list. It is intended as a sampling of the great body of talent in the field of dentistry within Illinois. A dentist's inclusion on our list is based on the subjective judgments of his or her fellow dentists. We remain confident that our polling methodology largely corrects for any biases and that these lists
continue to represent the most reliable, accurate, and useful list of dentists available anywhere.
DISCLAIMER: This list is excerpted from the 2015 topDentists database, which includes listings for more than 230 dentists and specialists in the Western Chicago Suburbs. For more information
call 706-364-0853 or write PO Box 970, Augusta, GA 30903 or email info@usatopdentists.com or visit www.usatopdentists.com. TopDentists, LLC has used its best efforts in assembling
material for this list but does not warrant that the information contained herein is complete or accurate, and does not assume, and hereby disclaims, any liability to any person for any loss or damage caused by errors or omissions herein whether such errors or omissions result from negligence, accident, or any other cause. Copyright 2012-2015 by topDentists, LLC, Augusta, GA. All rights reserved. This list, or parts thereof, must not be reproduced in any form without permission. No commercial use of the information in this list may be made without permission of topDentists, LLC. No fees may be charged, directly or indirectly, for the use of the information in this list without permission.
Editor's Note: Though dentists on this list may practice and/or have offices in multiple communities, they are only listed once.
ADDISON
Michael W. Naborowski, Naborowski Orthodontics, 630-543-5051, Orthodontics
AURORA
Gary L. Ahasic, Fairview Dental, 630-897-1156,  General Dentistry
Ellen M. Barnes, 630-892-3993, Endodontics
Gregory L. Fauth, 630-896-2900, Periodontics
Lawrence R. Gentile, Aurora Fox Valley Dental Associates, 630-851-0450, General Dentistry
Anthony T. Glorioso, Aurora Dental Group, 630-896-7354, General Dentistry
Gary W. Lippincott, Prarie View Orthodontics, 630-896-5400, Orthodontics
John S. Lippincott, 630-896-5400, Orthodontics
James W. McGough, 630-892-1515, Oral and Maxillofacial Surgery
Michael J. Montminy, 630-844-2640, General Dentistry
Brian J. O'Donovan, Fox Moor Dental Clinic, 630-820-2100, General Dentistry
James C. Pauly, Pauly Family Dental Group, 630-892-8933, General Dentistry
Robert M. Pick, Progressive Periodontics, 630-898-5575, Periodontics
Laurence A. Sexton, Fairview Dental, 630-897-1156, General Dentistry
Shanahan & Cheung, 630-375-8380, General Dentistry
Scott L. Sommers, 630-892-7041, General Dentistry
Brian R. Tonner, Fairview Dental, 630-897-1156, General Dentistry
Kapil Vij, Aurora Dentrix, 630-820-6891, Orthodontics
Kimberley M. Young, Young Dental Care, 630-892-8710, General Dentistry
Jacqueline L. Zimmer, Prairie View Orthodontics, 630-896-5400, Orthodontics
BARLETT
Milton M. Geivelis, Best Dental Group,  630-830-4930, Periodontics
Jayesh R. Patel, JP Orthodontics, 630-830-9952, Orthodontics
Angela Bogacki Skidmore, Bartlett Dental Office, 630-289-4288, General Dentistry
Dennis J. Spinazze, Associates for Oral Maxillofacial & Implant Surgery Ltd, 630-289-5002, Oral and Maxillofacial Surgery
Mark A. Spinazze, Associates for Oral Maxillofacial and Implant Surgery, 630-289-5002, Oral and Maxillofacial Surgery
Russell P. Spinazze, Associates for Oral Maxillofacial & Implant Surgery Ltd, 630-289-5002, Oral and Maxillofacial Surgery
BATAVIA
James H. Garvin, 630-879-3613, General Dentistry
John C. Koechley, 630-406-9441, General Dentistry
R. Mark Lee, 630-879-0055, General Dentistry
BERWYN
James L. Discipio, 708-749-0133, General Dentistry
Stephen J. Grud, 708-484-7453, Orthodontics
Hugh Marchmont-Robinson, 708-788-8200, Oral and Maxillofacial Surgery
Timothy P. Walsh, Walsh Periodontics, 708-873-2636, Periodontics
BLOOMINGDALE
Barry M. Cherny, 630-893-7979, Oral and Maxillofacial Surgery
Frank A. Cincione, 630-924-0800, Orthodontics
Dominic Colletti, 176 Dental Associates, LTD, 630-893-6200, General Dentistry
Brian T. Evans, Sr., Stratford Dental, 630-980-3880, General Dentistry
Claudio M. Levato, Comprehensive Dentistry, Ltd., 630-994-5174, General Dentistry
William J. McElroy, McElroy Pediatric Dentistry, 630-351-4440, Pediatric Dentistry
William J. Nudera, Specialized Endodontic Solutions, 630-351-1100, Endodontics
Steven F. Tempel, 630-924-8284, Oral and Maxillofacial Surgery
BOLINGBROOK
Allan J. Libunao, Suburban Oral Surgeons, 630-972-1599, Oral and Maxillofacial Surgery
Gary A. Rodgers, 630-759-4191, General Dentistry
BROOKFIELD
Gerald P. Gardner, Creative Dental, 708-485-8200, General Dentistry
BURR RIDGE
Andrew J. Moormann, 630-850-7799, General Dentistry
Stephen W. Sum, 630-789-2292, General Dentistry
CAROL STREAM
Mark F. Erickson, Erickson Oral Surgery, 630-909-0500, Oral and Maxillofacial Surgery
CLARENDON HILLS
Michael Major, 630-323-7457, General Dentistry
COUNTRYSIDE
Kevin E. Collins, Countryside, 708-354-5575, General Dentistry
DARIEN
Peter E. Blazek, Woodridge Dental, 630-985-5000, General Dentistry
Robert J. Falta, 630-920-9633, General Dentistry
DOWNERS GROVE
Robin Brent Blakkolb, 630-964-5880, Oral and Maxillofacial Surgery
Michael P. Cunningham, Grove Dental Associates, 630-969-5350, Periodontics
Eric G. Jackson, Oral Health Care Professionals, 630-963-6750, General Dentistry
Stephen T. Jagielo, Oral & Maxillofacial Surgery, 630-969-4441, Oral and Maxillofacial Surgery
Stephen D. Palatinus, Midwestern University Clinics, 630-743-4500, General Dentistry
Glenn R. Pouleson, Apex Endodontics, 630-964-4499, Endodontics
David H. Smith, Grove Dental Associates, 630-969-5350, Oral and Maxillofacial Surgery
Jeffrey S. Wascher, 630-963-6750, General Dentistry
Chad R. Wiersema, Grove Dental Associates, 630-969-5350, Endodontics
ELBURN
Harry F. Krauspe III, 630-365-9421, General Dentistry
Richard W. Stewart, Elburn Dental, 630-365-9438, General Dentistry
ELGIN
Peter D. Chemello, Northwest Oral & Maxillofacial Surgery, 847-931-1248, Oral and Maxillofacial Surgery
Felicia Chu, Celebrating Smiles, 847-697-9000, General Dentistry
Matthew E. Gauthier, Northwest Oral & Maxillofacial Surgery, 847-931-1248, Oral and Maxillofacial Surgery
Joseph Gluck, 847-742-1216, Periodontics
S. Todd Jensen, Northwest Oral & Maxillofacial Surgery, 847-931-1248, Oral and Maxillofacial Surgery
Gregory M. Karr, 847-742-6717, General Dentistry
Matthew J. Karsten, Kids First Pediatric Dentistry, 847-717-5437, Pediatric Dentistry
Steve J. Muraski, 847-531-5440, Endodontics
Cindy R. Rauschenberger, Fox Valley Endodontic Specialists, 847-742-9150, Endodontics
Suhaila Shariff, Fox Valley Endodontic Specialists, 847-742-9150,
Michael G. Steichen, Northwest Oral & Maxillofacial Surgery, 847-931-1248, Oral and Maxillofacial Surgery
Daniel Sula, 847-742-8211, General Dentistry
ELK GROVE VILLAGE
Sean J. Abrams, Village Smiles, 847-985-5552, General Dentistry
James B. McShane, 847-437-8366, General Dentistry
John R. Riggs, 847-437-5696, Orthodontics
Michael J. Zak, Associates for Oral Maxillofacial & Implant Surgery Ltd, 847-593-0535, Oral and Maxillofacial Surgery
ELMHURST
Donald C. Beard, Endodontics Limited, 630-530-4808, Endodontics
Michael J. Bicknell, Advanced Orthodontic Specialists, 630-832-8320, Orthodontics
Jeffrey W. Chandler, 630-833-0395, Oral and Maxillofacial Surgery
Anthony Dohse, Advanced Oral & Maxillofacial Surgery, 630-941-3400, Oral and Maxillofacial Surgery
Michael D. Ewers, Dentistry for Kids,  630-833-1166, Pediatric Dentistry
Keith Guzaitis, 630-941-8398, Prosthodontics
Kevin C. Kopp, 630-941-8398, Prosthodontics
Flor D. Loya-Costabile, 630-501-0046, Pediatric Dentistry
Thomas E. Newman, Jr., 630-532-5310, General Dentistry
Corina Radu, Ortho2Smile, 630-279-5345, Orthodontics
Richard A. Steffens, Cottage Hill Dental Care, 630-530-7998, General Dentistry
Hadley Kathryn Thurmon, Aspen Creek Dental, 630-941-9299, General Dentistry
Mark R. Wolf, Advanced Oral & Maxillofacial Surgery, 630-941-3400, Oral and Maxillofacial Surgery
Robert A. Wolf, Advanced Oral & Maxillofacial Surgery, 630-941-3400, Oral and Maxillofacial Surgery
FOREST PARK
Jerry E. Udelson, 708-386-5437, Pediatric Dentistry
GENEVA
David J. Bennett, 630-232-9410, General Dentistry
Kevin R. Haddle, 630-232-9090, Oral and Maxillofacial Surgery
Charles C. Kallstrom, 630-232-7385, General Dentistry
Dennis J. Lazzara, 630-232-2277, Orthodontics
Ryan J. McCall, McCall Family Dentistry, 630-232-9620, General Dentistry
Elizabeth B. Sacrey, Sacrey & Sacrey Dentistry, 630-232-0659, General Dentistry
Mardi A. Tingzon, Geneva Dental, 630-208-9331, General Dentistry
GLEN ELLYN
John S. Borello, 630-469-6609, Periodontics
Robert F. Brandys, 630-469-1500, Endodontics
Gregory E. Doerfler, Glen Ellyn Implant and Oral Surgery Center, 630-858-5755, Oral and Maxillofacial Surgery
Chad C. Drouin, Glen Ellyn Implant and Oral Surgery Center, 630-858-5755, Oral and Maxillofacial Surgery
Lance A. Lambert, Glen Ellyn Pediatric Dentistry, 630-858-8755, Pediatric Dentistry
HINSDALE
Miranda A. Albert, Brush Pediatric Dentistry, 630-504-2223, Pediatric Dentistry
Richard J. Balcerak, Oral & Maxillofacial Surgery Associates, 630-789-8070, Oral and Maxillofacial Surgery
Richard J. Brenner, 630-323-0409, General Dentistry
Andrew W. Browar, Hinsdale Periodontics & Endodontics, 630-655-3737, Periodontics
Jeffrey K. Collins, Oral & Maxillofacial Surgery Associates, PC, 630-789-8070, Oral and Maxillofacial Surgery
Tyran E. Johnson, Oral & Maxillofacial Surgery Associates, PC, 630-789-8070, Oral and Maxillofacial Surgery
Michael A. Klepacki, Dr. Klepacki & Associates, 630-325-0100, Orthodontics
Jenny G. Kopp, Premier Endodontic Associates, 630-655-3636, Endodontics
John F. O'Connell III, 630-455-1666, General Dentistry
HOFFMAN ESTATES
Alan A. Dalessandro, 847-884-0125, Periodontics
James W. Sislow, 847-843-8410, Orthodontics
Gene Z. Walchirk, Webster Dental Care of Hoffman Estates, 847-882-2620, Endodontics
INDIAN HEAD PARK
Robert J. Shanahan, 708-783-1100, General Dentistry
JOLIET
Christine L. Dunham, 815-744-4333, General Dentistry
Sonal C. Mehta, Glenwood Dental Center, 815-725-0260, General Dentistry
Stephen P. Morimoto, 815-741-0095, Oral and Maxillofacial Surgery
Clarence J. Red III, Red Orthodontics, 815-744-2990, Orthodontics
Alexander E. Ritchey, Ritchey Orthodontics, 815-725-9130, Orthodontics
Mark S. Streitz, 815-725-1919, General Dentistry
LAGRANGE
Carolyn A. Bronke-Wind, 708-354-1335, General Dentistry
Eugene J. Buksa, La Grange Periodontics, 708-354-4545, Periodontics
Philip J. Girgis, 708-352-1320, General Dentistry
Michelle P. Jennings, La Grange Periodontics, 708-354-4545, Periodontics
Richard A. Kohn, Cameo Endodontics, 708-579-0488, Endodontics
James M. Maragos, 708-352-7358, General Dentistry
Raymond F. Munaretto, Cameo Endodontics, 708-579-0488, Endodontics
Richard A. Munaretto, Cameo Endodontics, 708-579-0488, Endodontics
Keith M. Sommers, Cameo Endodontics, 708-579-0488, Endodontics
LAGRANGE PARK
Todd D. Manolis, 708-352-6811, General Dentistry
LEMONT
Kenneth M. Stoffel, Stoffel & Tomazin Dental, 630-243-6622, General Dentistry
LISLE
James L. Derrico, College Square Dental, 630-983-8700, General Dentistry
Michael J. Gonda, 630-968-5078, General Dentistry
Joseph D. Maggio, Advanced Endodontics of Illinois, 630-548-1324, Endodontics
LOCKPORT
Paul A. Bobak, 815-838-6102, General Dentistry
Mark B. Foster, Zale, Foster & Ruginis, Dental Associates, 815-838-1998, General Dentistry
LOMBARD
Michael A. Cerone, 630-627-0899, General Dentistry
Norman P. Mills, 630-629-5437, Pediatric Dentistry
MONTGOMERY
C. Neil Kay, Kay + McCullum Orthodontics, 630-896-2779, Orthodontics
NAPERVILLE
Jay Bergamini, Naperville Oral Surgery, 630-357-7273, Oral and Maxillofacial Surgery
Nowell E. Blecha, 630-961-5151, Oral and Maxillofacial Surgery
Michael E. Bond, Naperville Family Dentist, 630-983-6605, General Dentistry
Paul V. Caputo, Sr., 630-922-1311, General Dentistry
Susan A. Cascino, Naperville Periodontics, 630-355-5010, Periodontics
Michael G. Elasaad, Naperfield Enodontics, 630-305-0312, Endodontics
Ian Elliott, 630-862-3600, Periodontics
Michael J. Erhart, 630-357-9800, Orthodontics
Jeffrey M. Grimley, 630-369-6980, General Dentistry
Patricia Hudetz, English Rows Dental Group, 630-904-1106, General Dentistry
David L. Jones, Small Smiles, 630-527-8686, Pediatric Dentistry
Don C. Kalant, Sr., 630-851-9100, Oral and Maxillofacial Surgery
Raymond J. McMullen, Jr., McMullen Orthodontics, 630-420-4145, Orthodontics
John P. McNamara, 630-305-0511, Periodontics
Donald A. Miller, Woodlake Family Dental, 630-753-9955, Endodontics
David R. Newkirk, 630-717-9499, General Dentistry
Robert E. O'Donnell, Endodontics Limited, 630-961-1779, Endodontics
Roger E. Pardon, Jr., 630-369-6000, General Dentistry
Pranav V. Patel, Prestige Orthodontics, 630-961-3810, Orthodontics
Harold A. Patino, Oral Maxillofacial & Implant Surgery, 630-536-1900, Oral and Maxillofacial Surgery
Kevin P. Ryan, 630-355-1940, General Dentistry
Michael S. Scherer, Wheaton Oral Surgery & Implant Center, 630-364-2888, Oral and Maxillofacial Surgery
Nancie C. Spencer, Mill Street Dental Associates, 630-355-7400, General Dentistry
Kurt Wagner, 630-778-9500, Pediatric Dentistry
James P. Weeks, 630-420-9090, General Dentistry
Mark D. Wright, 630-355-5335, General Dentistry
John W. Zurek, Naperville, 630-355-5017, General Dentistry
NORTH AURORA
Hammad T. Aziz, North Aurora Smiles, 630-907-1112, General Dentistry
OAK BROOK
James F. Gianakakis, Oakbrook Endodontic Associates, 630-654-3331, Endodontics
Jeffrey H. Hembrough, Oakbrook Endodontic Associates, 630-654-3331, Endodontics
Christopher A. Metcalf, 630-368-1007, General Dentistry
Robert G. Metcalf, 630-928-0049, General Dentistry
John E. Nathan, 630-574-7336, Pediatric Dentistry
Vince A. Penesis, Oakbrook Endodontic Associates, 630-654-3331, Endodontics
OAK PARK
Richard A. Battistoni, Battistoni and Beam Orthodontics, 708-848-5900, Orthodontics
William R. Beam, Battistoni and Beam Orthodontics, 708-848-5900, Orthodontics
John G. Crawford, 708-524-9788, Orthodontics
Henry C. Fung, Oak Park Oral Surgery, 708-383-8228, Oral and Maxillofacial Surgery
R. Tage Welindt, Jr. , Exquisite Smiles Oak Park, 708-848-2853, General Dentistry
OAKBROOK TERRACE
Kimet Abdullai, Dental Care of Oak Brook, 630-833-2800, General Dentistry
George A. Mandelaris, 630-627-3930, Periodontics
Alan L. Rosenfeld, Drs. Rosenfeld and Mandelaris, 630-627-3930, Periodontics
OSWEGO
Douglas C. Palmer, Kendall Ponte Dental, 630-801-4222, General Dentistry
Robert L. Thomas, Thomas Orthodontics, 630-554-5600, Orthodontics
PLAINFIELD
Michael V. Casey, Associated Orthodontists, 815-439-4727, Orthodontics
David Cortopassi, Associated Orthodontists, 815-439-4727, Orthodontics
Steven J. Moravec, Moravec Orthodontics, 815-436-2959, Orthodontics
RIVER FOREST
Patrick J. Angelo, Jr., Chicagoland Implants and Periodontics, 708-366-2180, Periodontics
James G. Frazier, Frazier Orthodontics, 708-366-6595, Orthodontics
RIVERSIDE
Jeri J. Coffey, 708-442-0115, General Dentistry
ROSELLE
Kenneth M. Francsis, 630-351-3636, General Dentistry
ST. CHARLES
Tricia R. Crosby, Midwest Dental Implantology, 630-377-4677, Periodontics
Matthew K. Dietz, Northern Illinois Endodontics, 630-377-2980, Endodontics
Scott A. Drancik, Northern Illinois Endodontics, 630-377-2980, Endodontics
Scott J. Genutis, Campton Square Oral Surgery, 630-513-6440, Oral and Maxillofacial Surgery
Brian Habas, St. Charles Endodontics, 630-584-3636, Endodontics
Daniel M. Kelly, Kelly Orthodontics, 630-584-9666, Orthodontics
William M. Kelly, Kelly Orthodontics, 630-584-9666, Orthodontics
Martin L. Kolinski, Midwest Dental Implantology, 630-377-4677, Periodontics
Edmund A. Lipskis, St. Charles Family Dentistry, 630-377-3131, General Dentistry
Lynn O. Lipskis, St. Charles Family Dentistry, 630-377-3131, General Dentistry
Phillip L. Patrone, Advanced Periodontics, 847-255-3021, Periodontics
Kyle E. Pedersen, 630-587-4444, Pediatric Dentistry
Terry M. Sandroff, Advanced Periodontics, 847-255-3021, Periodontics
Stanley E. Treitler, Advanced Periodontics, 847-255-3021, Periodontics
SCHAUMBURG
Alan J. Acierno, Acierno Dental, 847-891-6755, General Dentistry
Mark L. Banakis, Schaumburg Oral & Maxillofacial Surgery, 847-882-9448, Oral and Maxillofacial Surgery
Gay W. Brodersen, ABC Dentistry & Orthodontics, 847-882-3360, Pediatric Dentistry
Matthew J. Busch, Busch & Musich Orthodontics, 847-517-1333, Orthodontics
Mark A. Ferrari, 847-884-6776, General Dentistry
Nicola C. Hill-Cordell, ABC Dentistry, 847-882-3360, Pediatric Dentistry
Bruce J. Kramper, 847-706-9135, Endodontics
David R. Musich, Busch & Musich Orthodontics, 847-517-1333, Orthodontics
Jennifer T. Silc, Silc Periodontics, 847-605-0280, Periodontics
Robert A. Slovick, Bob & Peg's Dental, 847-584-2241, General Dentistry
Gregory A. Stump, Olde Schaumburg Dental, 847-310-9090, General Dentistry
Corey J. Walther, 847-882-3683, General Dentistry
SOUTH ELGIN
Ryan K. Hurley,  Hurley and Volk Orthodontics, 847-289-8800, Orthodontics
Tonya M. Volk, Hurley & Volk Orthodontics, 847-289-8800, Orthodontics
STREAMWOOD
Brian J. Fitz, New Image Dental, 630-837-0887, General Dentistry
Giusto Romano, Healthy Smiles Dental Care, 630-837-5500, General Dentistry
SUGAR GROVE
Joseph S. Kim, Modern Dentistry, Sugar Grove, 630-466-7445, General Dentistry
WARRENVILLE
Thomas J. Delacey, Dental Office of Dr. DeLacey & Dr. Wells, 630-836-8880, General Dentistry
WEST CHICAGO
Ivone A. Beron, West Chicago Dental Care, 630-520-9030, Pediatric Dentistry
WESTCHESTER
Bruce A. Gartner, Gartner Periodontal Care, 708-681-5154, Periodontics
William M. Lawley, 708-409-0990, General Dentistry
WESTERN SPRINGS
Edward L. Kasper, Jr., Modern Endodontics, 708-784-9930, Endodontics
Mark E. Runge, 708-246-8881, Orthodontics
Cynthia R. Satko, Satko Oral Surgery, 708-246-6400, Oral and Maxillofacial Surgery
Douglas Weidman, Chicago Dental Arts, 708-218-9900, General Dentistry
WESTMONT
Nichol D. Houston, Unforgettable Smiles, 630-655-0240, General Dentistry
Gary E. Lindemann, Unforgettable Smiles, 630-655-0240, General Dentistry
Taisa L. Szeremeta-Browar, Hinsdale Periodontics & Endodontics, 630-655-3737, Endodontics
WHEATON
David J. Allen, Wheaton Orthodontic Center, 630-668-0197, Orthodontics
Robert W. Hawkinson, Jr., 630-665-9850, Endodontics
Douglas A. Koehler, Suite K Dentistry, 630-653-2377, General Dentistry
WILLOWBROOK
Richard A. Schuberth, 630-887-8070, Orthodontics
WOODRIDGE
David J. Felgenhauer, 630-910-3200, Oral and Maxillofacial Surgery
Russell V. Fu, 630-963-7766, General Dentistry
Robert F. Girgis, 630-769-0707, Orthodontics
Thomas J. Machnowski, 630-795-1902, General Dentistry