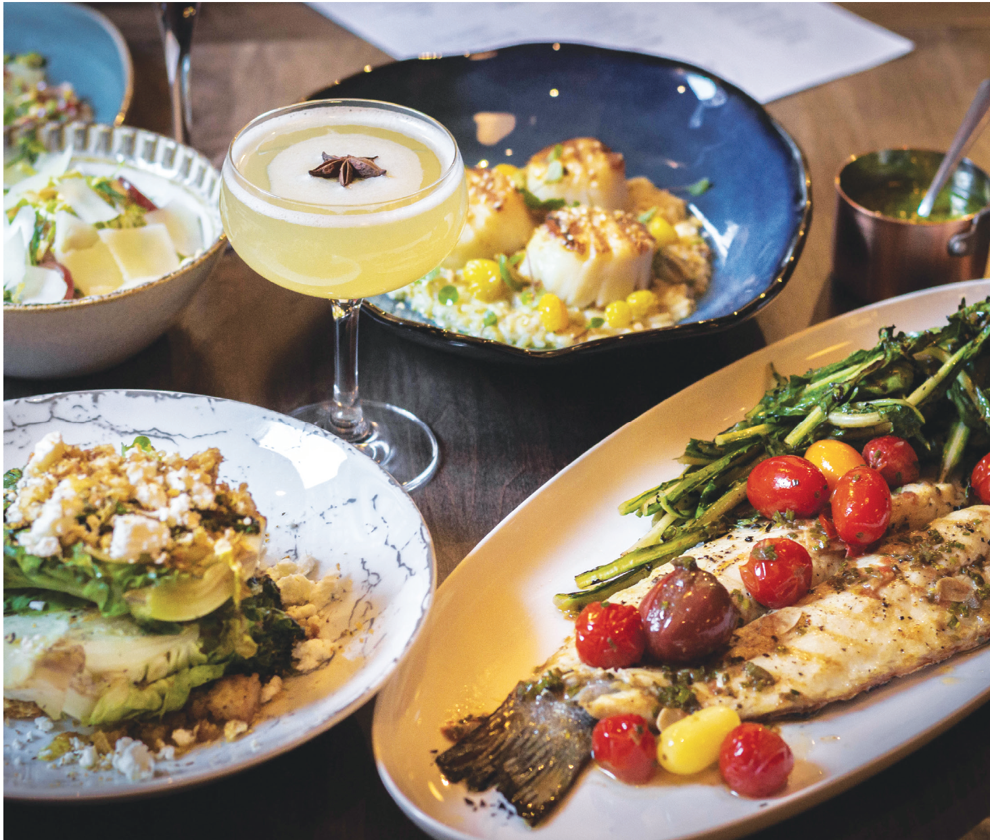 Located at 135 water street in downtown Naperville (630 328-0431), Vasili's restaurant pays homage to the warmth and flavor of Greek culture and cooking.
Chef and owner Scott Harris strives to provide patrons with the atmosphere of a Mediterranean seaside oasis by embracing warm earthy tones with sea-green palettes and featuring distressed woodwork, Santorini stone, and marble surfaces with gold accents. The hand carved stone wine wall, penny tile bar and the whimsical 20-ft squid light fixture are particularly distinctive.
Vasili's unique hearth-grilling technique using white oak is utilized in every menu item from the hot and cold Mezze, or appetizers, to traditional hearth-fired proteins. The hearth inspired Mediterranean dishes include favorites like Paidakia, a 1-lb sustainably raised American lamb chop with burnt onion petals and confit garlic; and Souvlaki, traditional Greek skewers with a choice of lamb, pork, chicken or shrimp served with tzatziki, cucumber and shaved onion. entrée prices range from $11 to $64.
Part of Francesca's restaurant group, Vasili's has a bar and indoor seating for 150. Hours are Sunday through Thursday from 4 to 9 p.m. and Friday through Saturday from 4 to 10 p.m.