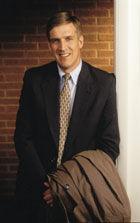 One of the things I have become accustomed to as a small business owner is the need to wear many hats. Part of it is by choice and enjoyable — it can be fun learning new things and being involved in all facets of a business.
But more often than not, it is also by necessity. When you start out as a business owner, you're usually pretty much on your own, or perhaps with a colleague or two. When things need to be done, the ability to delegate is limited, so most times you have little choice but to learn as you go and take on new tasks and responsibilities as they come.
If the business grows, you are often able to hire more people and take off some of the "hats" you were forced to wear, at least a few of which likely never fit all that well. Some businesses, however, are just small by nature. And others — for a plethora of different reasons — never quite grow as much as expected. So they remain small businesses indefinitely, and rather than discarding hats, the owners of those businesses just keep wearing most of the same old hats along with any new ones necessary to keep the business running.
I was reminded of this reality when talking to several restaurant owners the past several months in connection with the Dining Guide in this issue. By necessity, these restaurant owners have just spent more than a year wearing more new hats than they ever imagined — many of them completely unfamiliar — just to assure their businesses survived.
As a fellow small business owner, I watched in awe at the creativity, fortitude and grit they demonstrated. And I couldn't have been happier for them when business returned to some sense of normalcy earlier this year. But alas, thanks to Delta and other possible COVID variants, restaurant owners once again face an uncertain future, compounded by another new and significant challenge — a serious shortage of workers. As a result, even more hats for owners to wear, as many are doing double duty as cooks, managers, bartenders and in whatever other roles need to be filled on a daily basis.
We hope as you flip through the hundreds of restaurant listings in our annual Dining Guide on page 33 that you will be reminded of all the hard work going on behind the scenes to continually put food on the table — both literally and figuratively. And to the degree possible, we encourage you to continue to actively support your favorite local dining establishments, and maybe try out a few new spots as well.
We also hope you enjoy the rest of this issue — some beautiful kitchens starting on page 26, a nice feature on a local silver medal winning Olympic triathlete on page 8, and much more.
As always, thanks for being a reader and enjoy these precious last days of summer!