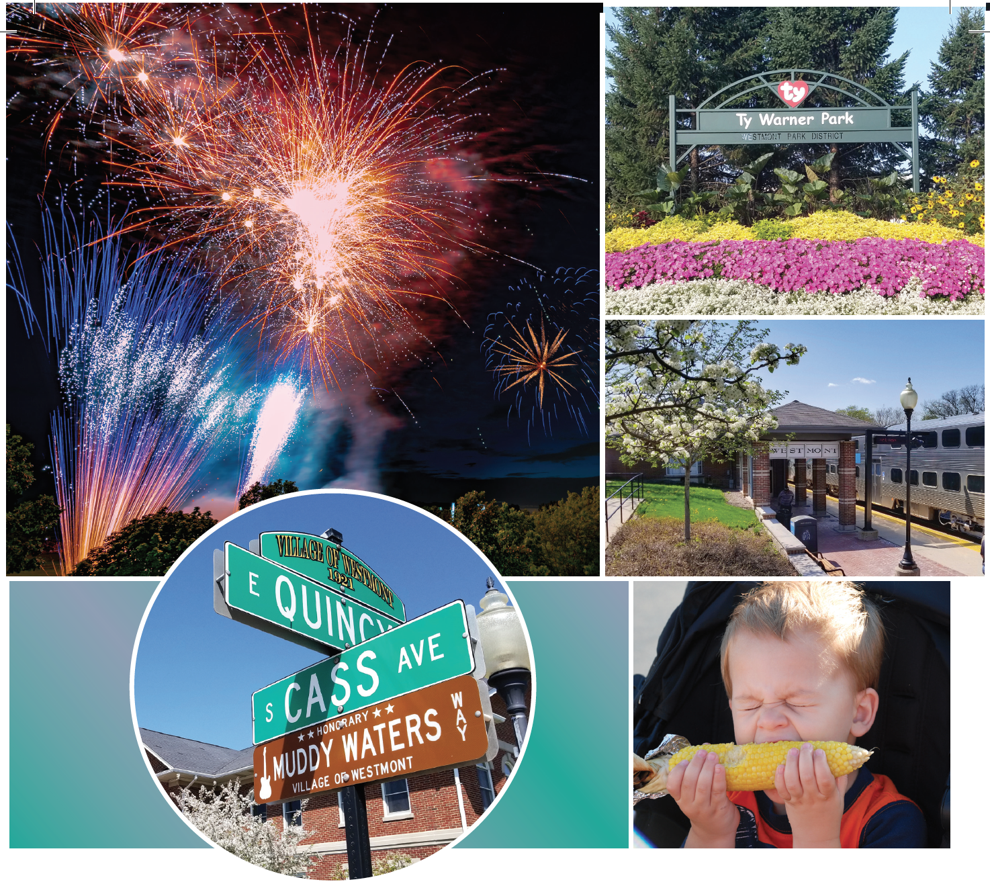 Not all roads lead to Westmont, but a lot of west suburban thoroughfares do. Whether passing through via Ogden Avenue, 55th Street, Naperville Road, Cass Avenue, Rte. 83 or another street, there are plenty of reasons to stop and see what's going on in this community of nearly 25,000 people about 18 miles due west of Chicago.
Set a Course for The Auto Mile
Just because there isn't an auto show in Chicago this winter doesn't mean that you can't check out some of the latest and greatest vehicles. Westmont is home to "The Auto Mile," a stretch of Ogden Avenue lined with numerous auto dealerships. Scope out new and pre-owned dream cars from high-end makers like Lamborghini and Porsche as well as dealerships for Acura, Audi, BMW, Mercedes-Benz, Infiniti, Lexus, Lincoln, Tesla, Toyota, Volvo and more.
Take a Culinary Tour
It's been an up and down past 11 months, to put it mildly, for the restaurant industry, but eateries in Westmont have been creative and flexible in the way they provide food for customers looking to expand their flavor horizons. As restrictions lift, it will be full speed ahead for Westmont's wide range of dining establishments.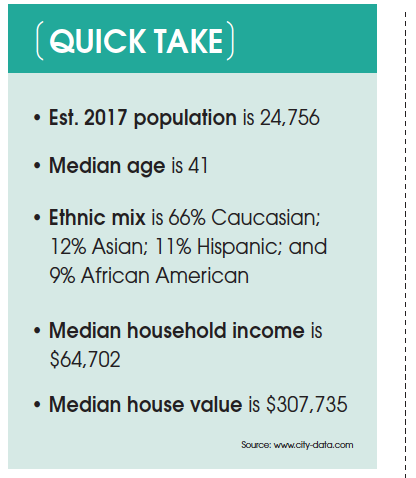 Grab a cold one . . . or order up a signature homemade hot pocket sandwich at Walsh's Bar and Grill, housed in a historic building along Naperville Road and one of those places where everyone knows the regulars' names.
Warm up . . . with a bowl of chili — and see why it's famous — at Bishop's Famous Chili in downtown Westmont. If you're feeding a big family or freezing a batch for later, check out the chili lovers' packages.
Follow the unmistakable . . . and irresistible aroma of smoked meats to Uncle Bub's in downtown Westmont, known for its award-winning ribs and other BBQ dishes. Top it off with a warm serving of peach cobbler. Indulge in a decadent poutine starter or bite into a house burger at the fittingly-named NEAT Kitchen and Bar, with a New American menu served in an inviting yet contemporary setting.
See what's sizzling . . . at Grill 89, known for its grilled and barbecue meats. Part of Ditka's Restaurant group — 89 is a reference to the famed Bears' coach and tight end's playing number — the restaurant features a rustic casual ambiance and also offers an expansive roster of salads, handhelds, bowls and a decadent weekend brunch.
Say "ciao!" . . . to fine Italian cuisine at Vincitori, a trattoria spotlighting homemade pasta, chops, seafood and salads and also offering catering and banquets.
Or head to the south side of town . . . for pizza, pasta and paninis at ItaliAmo, which offers drive-through or pick-up. Or stop in at longtime favorite Papa Passero's, which has been dishing up home-made pizza and pasta since 1977. The lively, family-friendly restaurant also offers burgers, ribs, sandwiches and salads and boasts a kids arcade as well as a video gaming area.
Even if you can't travel . . . to the Mediterranean right now, enjoy the region's flavorful foods with authentic fare like gyros kebabs, falafel, souvlaki, tzatziki and hummus at Taste Greek Street Food.
Celebrate Mardi Gras . . . all month long — heck, all year long — at Pappadeaux Seafood Kitchen, which draws diners from throughout the area for its classic Cajun specialties and a host of other dishes.
Be among the first . . . to try real Serbian fare in Westmont at the new Moskva Caffe, recently open on Cass Avenue in the former Amber restaurant.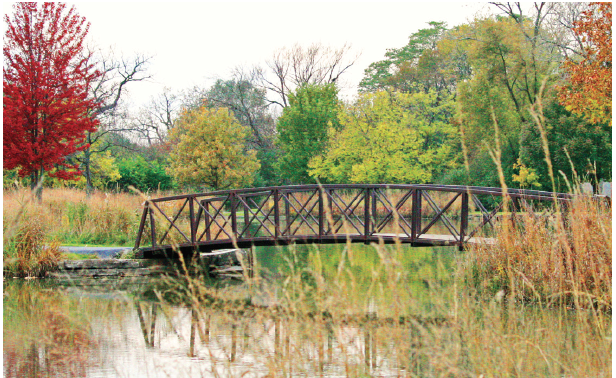 Make it a family meal . . . at Bohemian Crystal, where you'll feel right at home with authentic, rib-sticking Bohemian favorites like breaded pork tenderloin, roast duck meatloaf, goulash, liver dumpling soup, roast duck and the roast pork "Grandma style" that is almost like a warm hug on a plate.
Go over easy . . . at the breakfast and lunch joints Eggstablished (formerly known as Westmont Restaurant), Golden Basket and Citrus Café.
Order a savory lunch or dinner . . . from an eclectic menu of chef-prepared dishes at J. Flemings in downtown Westmont. In addition to entrées ranging from hearty pot roast to a fresh grilled vegetable and goat cheese salad to satisfying pastas, this restaurant also offers a "Will Be Your Chef" catering menu.
Round out . . . all parts of your palate at the Sweet and Savory Spot in downtown Westmont, owned by two culinary pros — a baker and a butcher. Nosh on anything from a gooey vegan cinnamon roll to cheesy chicken parmesan and stock up on goodies like chocolate bombs, cake "popsicles" and cookies.
Raise a glass of craft brew . . . and appreciate the fun names behind the different varieties — at Whiskey Hill Brewing Company. Ask about the Westmont Centennial Amber Ale, created by the brewery to coincide with this month's release of a new book, "Images of America: Westmont" by resident Maggie South.
Belly up to the bar . . . when bar service returns at Pot Belly Pub in downtown Westmont and save the date for a beer garden visit come spring or summer.
Multitask . . . with virtually any form of food and drink at Standard Market, a store that also includes an in-house grill, taco/margarita bar, New York-style sandwich and pizza stand and separate wine, beer and cheese "cube." Browse the broad prepared foods counter, pick up some freshly made baked goods or keep an eye out for the perfect piece of fresh produce or meat, in addition to discovering new goodies in the grocery aisles. Make it easy and safe for yourself by taking advantage of in-store shopping, carryout, curbside pickup or delivery services.
Head to the east side . . . of Westmont for a true taste of the East at an Asian marketplace tucked away in the International Plaza center off Pasquinelli Drive, with spots like Good Children, Oriental Food House, Chinese Cafe, Yu-Ton Dumpling House, among others. Savor other parts of Asian cuisine in Westmont at Katy's Dumpling, Sushi House, China Chef and Chinese Kitchen, to name a few.
Explore . . . unique, natural/organic and ethnic food offerings at other small grocery stores in Westmont, including Nature's Best Foods, Apple Valley Natural Foods, A1 Indian Groceries, Priya Foods and La Huerta, among others.
Accelerate Your Pace at Sports and Recreation Sites
You can still tackle that New Year's resolution to get fit and live healthier at some of Westmont's recreation and athletic centers.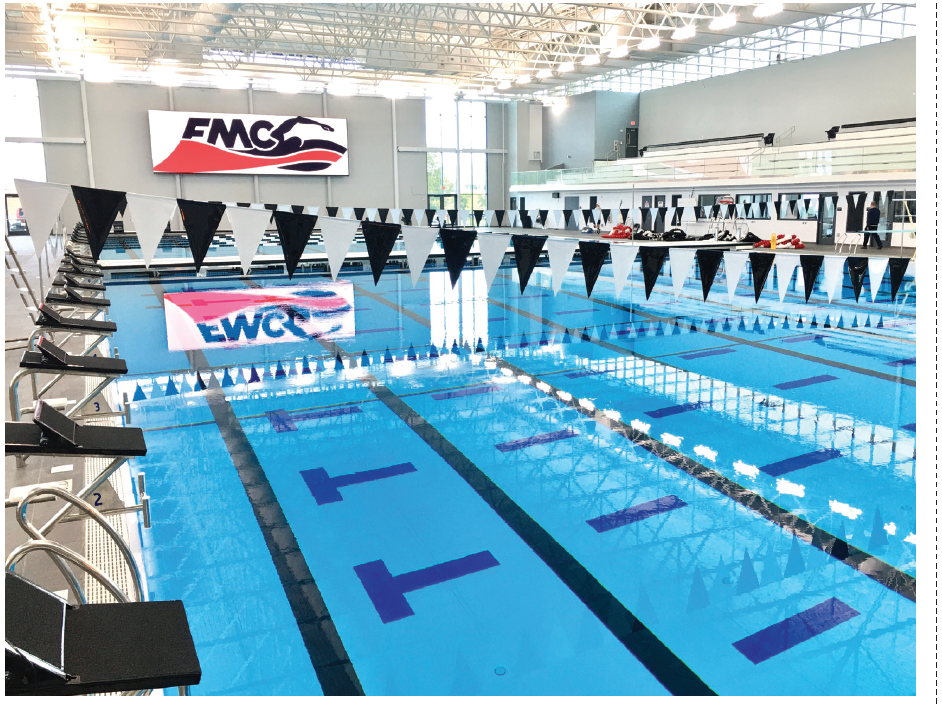 Hit the gym . . . or treadmill, bike, racquetball court or other exercise
equipment — at the Westmont Park District Fitness and Racquet Club. Register for programs (when available) or break out of cabin fever at the gymnasium inside the Westmont Community Center, also operated by the park district.
Sign the kids up . . . for a sports camp or lesson at Westmont Yard, a massive indoor sports complex that also hosts an adult soccer league.
Get into the swim of things . . . at the new FMC Natatorium, a 71,000-sq-ft indoor aquatic center that's home to an Olympic-sized pool that boasts seating for 1,200 spectators, a competitive swim team and is open for lap swims and various programs for all ages with COVID-19 protocols in place.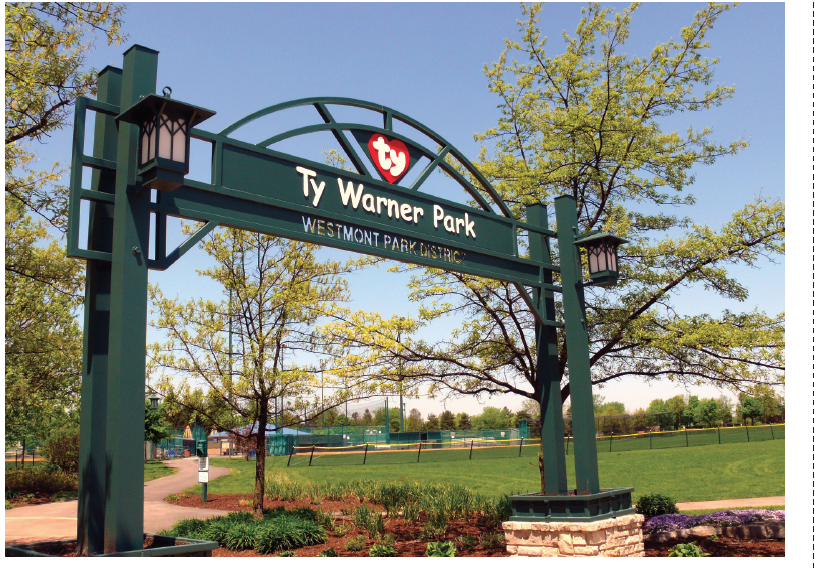 Enjoy a breath of fresh air . . . at the 36-acre Ty Warner Park, named for the creator of the Westmont-based company that started the popular "Beanie Babies" line of plush toys. Clamber on the playground equipment, cool off in summer at the spray park or shoot some hoops at nearby Blackhawk Park's lighted basketball courts. Managed by the Westmont Park District, Ty Warner Park is also the traditional place to watch the village's Fourth of July fireworks show.
Hang out . . . at Veteran's Memorial Park in the center of town, where you can start a game of sand volleyball, entertain the kids on a youth zip line or playground, or play catch at one of the two baseball fields.
Expand your fitness horizons . . . with an aerial hoop or dance class at Rising Goddess studio, which also offers some children's programs. Learn or brush up on your dance skills at the Center for Dance, now in its 30th year offering classes for all ages and across many genres, including ballet, tap, jazz, hip hop, poms, musical theatre and more.
Indulge . . . in a range (including a temperature range) of self-care services at GoPolar Cryotherapy and Float Spa.
When the temps start climbing . . . tee off at one of two 9-hole golf courses in town, the par-29 Twin Lakes Golf Course or the par-30 Green Meadows Golf Club.
Rev Up at Special Events
Even if gatherings aren't yet 100 percent in person, take advantage of the creative ways that Westmont-based event organizers are devising safe ways to celebrate.
Toast to that kind of creativity . . . at the Winter Beer Festival at Twin Lakes Golf Club on Feb. 12, when you can pick up a to-go box of two dozen beers crafted by 24 local Illinois breweries, along with a commemorative glass and a Westmont Winter Beer Fest koozie and sticker.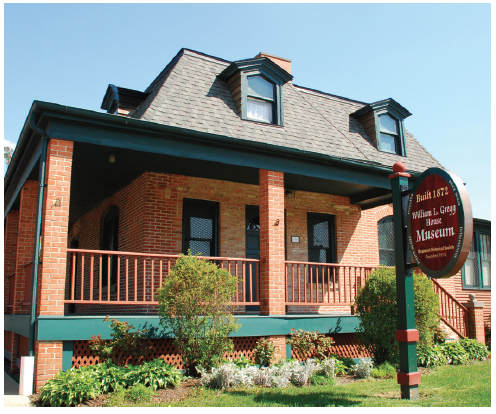 While activities are still virtual . . . sign up for a safe adventure with the park district's Gregg House Museum, now offering an all-digital geocaching experience. Once the museum — named for the Westmont-based, post-Chicago fire brick magnate William L. Gregg — has re-opened, check out the many programs for youth and scouting groups or pop in for a local history lesson.
If you're feeling the pandemic blues . . . you may want to check out a tribute to one of the masters of the musical genre at the Muddy Waters Historical Exhibit in Westmont Centre. The display contains more than 40 items including photos and memorabilia from the famed bluesman's and former Westmont resident's life and career.
Take a virtual class . . . on a wide range of topics through the Westmont Public Library, which offers can array of programs and resources.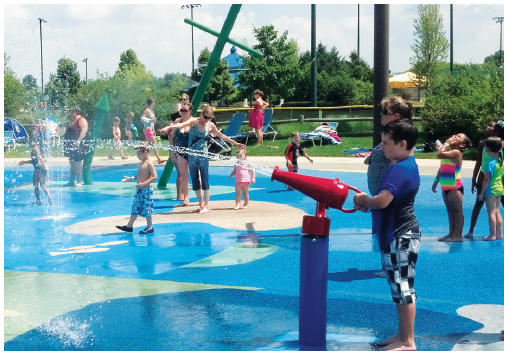 Keep tabs on the return of . . . Westmont's annual events, including the Taste of Westmont, Cruisin' Nights car show and street fair; Red, White and BBQ contest; Fourth of July festivities; and holiday-time Holly Days and Frosty & Friends Parade.
Make a Stop at Local Merchants
Find something for yourself or someone else at the clothing and home décor boutique Karly's, a newcomer to the Westmont area that opened last fall.
Break winter doldrums . . . and spring ahead with a bouquet or plant at Westmont Floral Shop.
Go retro . . . by taking a spin over to Blue Village Vinyl to check out their album collections or popping in Mr. Wayne's Pop Culture Collectibles.
Find classic oriental home decor . . . at China Furniture & Arts, which features elegant Rosewood furnishings along with a wide range of antiques and artifacts.
Get on the cutting edge . . . at John's Sharpening Service & Cutlery Store, which professionally sharpens a wide range of knives as well as scissors, garden tools and even lawn mower blades.
Gear up . . . for running, swimming or biking at Urban Tri, a sporting goods store in the St. James Crossing shopping area that caters to weekend warriors, serious athletes and fitness newbies alike.