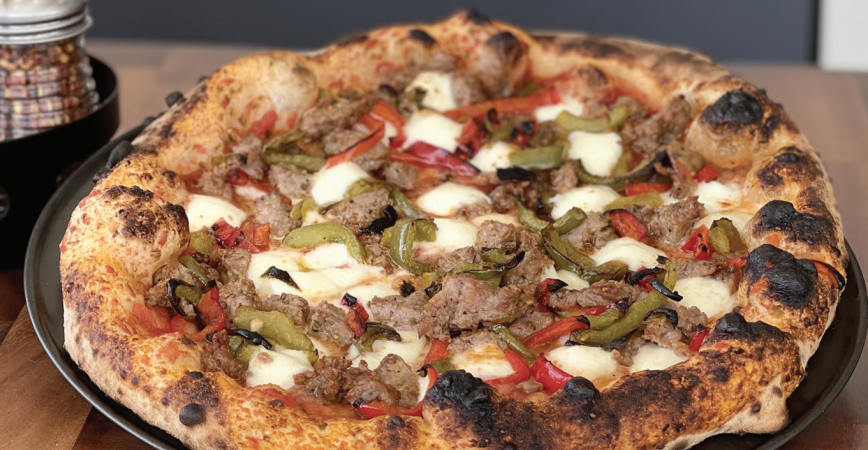 Featuring Neopolitan-style, made-to-order, brick oven baked pizzas, Lantern Pizza Co recently opened at 1420 Ogden Ave. in Downers Grove (630 541-7565).
Chef/owner Dan Coudreaut is a certified Pizzaiola who trained in Naples, Italy to master the art of pizza making
He was also formerly vice president of culinary innovation and executive chef for the McDonald's Corporation for 13 years.
Lantern Pizza's menu focuses exclusively on pizza, offering everything from a "build your own" option to specialty pizzas like the Sausage and Peppers pizza and the Pineapple + Bacon. Gluten free options are also offered. Prices range from $12 to $18 for 12-inch pizzas.
Lantern Pizza offers carry-out, catering and delivery and is open Wednesday through Sunday 11 a.m. - 9 p.m.