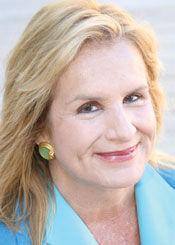 Regardless of what mood I am in, who I am with, time of year or day of the week, when I treat myself to my favorite Mexican restaurant a mile or so from my house, I always order the same thing. Always. And I am glad I did, especially when I savor the delectable leftover chicken tostadas for the next two meals at home. It doesn't need to be this way.
Before I order, the wait person cheerfully announces the daily specials — oh, yes, they sound scrumptious — and hands everyone at the table a menu of dozens and dozens of mouth-watering delicious possibilities from appetizers to soups to entrées to sides to shared dishes. Still, I get the same thing and I always preface my order with an apology for my sameness.
Is that so wrong?
Reliability is a virtue. "You can count on me," is a reassurance to friends, family members, work colleagues, neighbors, even the stranger sitting next to you in the appointed airplane row with the emergency exit.
Being known for something is often a compliment. As long as what you do repeatedly and without deterrence from your own norm is not something people acknowledge with eye-rolling annoyance, doing the same thing over and over can be a positive attribute.
But maybe, just maybe it doesn't have to be that way — at least not all the time.
Like most everyone I know, I consume the Facebook, Twitter and Instagram posts of friends and acquaintances smiling and waving exuberantly in amazing vistas from New Zealand to Antarctica to Portugal to the Philippines to Puerto Rico. Yes, I am liking their photos from my laptop in my home office in the house I have lived in for 26 years, and maybe the most daring thing I will do in that day is wear bright pink socks.
I think silently and perhaps enviously that they dared to try something new. They look blissful, euphoric, ecstatic; they even say as much in their posts and captions. I am a bit jealous, yes, because I am working a lot, have deadlines and personal obligations, do not have the time or the extra cash to do the same — how much does a month in New
Zealand cost anyway?
But perhaps being someone who is predictable is not always the best option. Maybe, just maybe, doing something a little bit daring is a good thing — of course as long as it is not illegal, personally dangerous or may land me in the local newspaper, and not because of my byline.
Growing up, my parents were predictable in the way they raised the six of us, the expectations they had for us, the way they spoke to us at mandatory family dinners. We could rely on feeling loved and safe, as well as challenged. We could for sure count on consequences when we strayed outside the lines of respectfulness.
My father enjoyed a bowl of Hormel chili every single Saturday — from the can to the saucepan to the bowl, not even with as much as a sprinkling of shredded cheddar on top. My mother made the eight of us bacon and eggs in an electric frying pan every day before school with the mantra, "You need a good breakfast for your brain to work!"
Looking back, the sodium content of canned chili and the cholesterol impact of eggs and bacon daily for years is probably not so beneficial, but the takeaways of security and love definitely were.
But my parents were also known for their generous surprises given to us and their efforts to embrace us with new experiences — whether by traveling to new cities or embarking on new discoveries at museums or in books they encouraged us to read. They were predictable in that they saw in each of us glorious possibilities. We could rely on that.
I have been frequenting the same Chinese restaurant a few blocks away since I was a child. I always order the same thing — egg rolls, chicken egg foo young, hot and sour soup. Now and again, at the insistence of my dining partners, I will add in some updated entrées. But I love what I love and I want to feel the same satisfaction from tastes that I know.
Trying something new in life does not have to upend the cart completely and injure my trust in the patterns of the past. Newness can be as small as an appetizer or as big as a trip to the beaches of Santorini, Greece. I can at the same time be someone people rely on and someone who is willing to jump into an experience that is unknown.