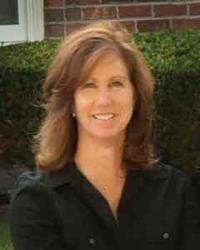 Some people type dozens of words per minute. Maureen Wilson scans 300 to 400 photos per hour.
She wasn't always this proficient. Though organized in much of her life, she used to get overwhelmed looking at her mess of albums and boxes of photos and think, "some other time."
Finally focused on the daunting project once her three children were grown, she started by typing "How to organize photos" into a search engine.
The results were definitive: start by scanning your photos to back them up. Wilson checked prices at a warehouse store but the cost and the idea that photos were mailed to a distant location for duplication worried her.
"I said, 'Oh no. You're not taking my only copies and sending them away.' Later, I learned they are sent to a huge clearinghouse and your photos are returned in a big mess. No way."
Instead, she joined the Association of Photo Organizers (yes, that's a thing) and rented a high-speed scanner. Faster than a shutter-click each, she scanned 5,000 photos in two days.
"I devoted the whole weekend to it," she says. "People tell me they're going to scan on their own, but when you have to lift the cover and put it down . . . it's slow."
Wilson enjoyed the process so much, she invested in her own high-speed scanner and launched Blue Hop Photo Organizing Solutions to do for others what she had done for herself.
She scans photos safely at her Naperville home. Pricing is flexible, depending on the size of a project and how much work the client wants to do themselves.
"I will be as involved as they want and I can talk them through parts that they'd like to do. I have package rates and hourly rates."
Her photo organization skills include creating gallery walls and backing up digital photos from the cloud. Wilson can organize snapshots chronologically, by child, or by vacation, for instance. She puts photos from various places together on an external drive.
"I give back the prints in an archival safe box with dividers — all organized, mimicking what's in the computer so they can always find the original."
She has digitized entire photo albums, page by page, for people who wanted albums left intact — including a client who is moving to another state, thrilled she doesn't have to worry about losing or ruining albums in transit. Each of her three children now has an external drive with their family photos.
She has helped clients who are downsizing and "can't bring all this!" She helps celebrate milestones by asking friends and family for photos and stories, creating a gift book highlighting the times of their lives.
"Some of the old albums are so bad, you have to take the photos out — sometimes I use dental floss to get them off those sticky pages they are so stuck."
Phones weighed down with as many as 80,000 photos are another specialty. "A shoebox holds a thousand photos. Imagine 80 shoeboxes of photos and trying to find one!"
No matter the project, she repeats her strongest advice. "Back up, back up, back up. My neighbors waited too long — their old computer crashed and they lost all of their photos."
That simple message was driven home in a flash a year ago. A fireplace spark in her second home in Michigan smoldered in some insulation for hours before the smoke alarm woke Wilson and her husband. They left safely, but had to wait 20 minutes for the rural fire department.
"You're standing there, watching your house burn," she says. "Thank goodness I practiced what I preached. You have got to get those old photos backed up." Doing so gives people who cherish their Kodak moments a sense of security.
"It's that thing that's always nagging at you, a big check mark off your priority list. People say, 'I don't know where to start!' I tell them to let me go through them first — I go through them fast and get rid of all the doubles, all the bad photos," says Wilson.
Her clients thank her for giving them their memories back.
"When I first talk with people, they're often harried. I get it! That's how I felt. But once you turn it over to someone, you don't have to worry about it anymore," says Wilson. "It's so rewarding to see people's reactions when you hand someone this completely organized system that's all backed up."