Illuminating Recovery
The inaugural Gateway Foundation Illuminating Recovery Addiction Treatment Fundraiser, recently held in Chicago, brought in more than $140,000 to pay for ongoing treatment programs for substance abuse across the state. Nearly 250 people attended. Gateway Foundation is currently rolling out new recovery programming, including an Alcohol-Use-Only Disorder program in Aurora and Out in Recovery, a recently opened residential program in Lake Villa, which focuses on the unique needs of LGBTQ+ people struggling with substance use disorders.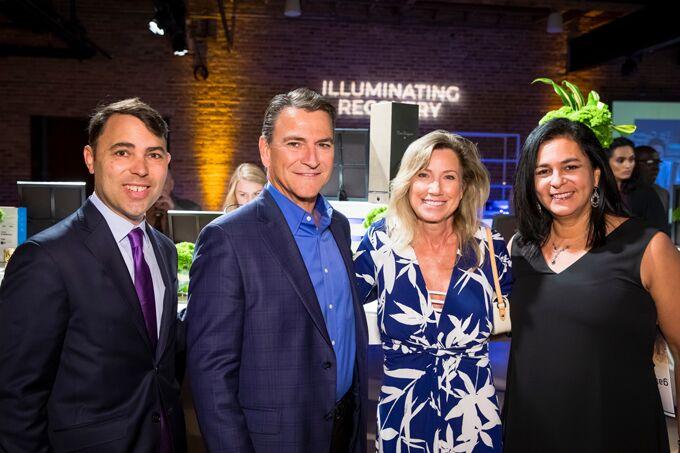 Above: Dr. Tom Britton, president/CEO of Gateway Foundation, John and Abby Blacketor of Hinsdale, and Teresa Garate of Glenview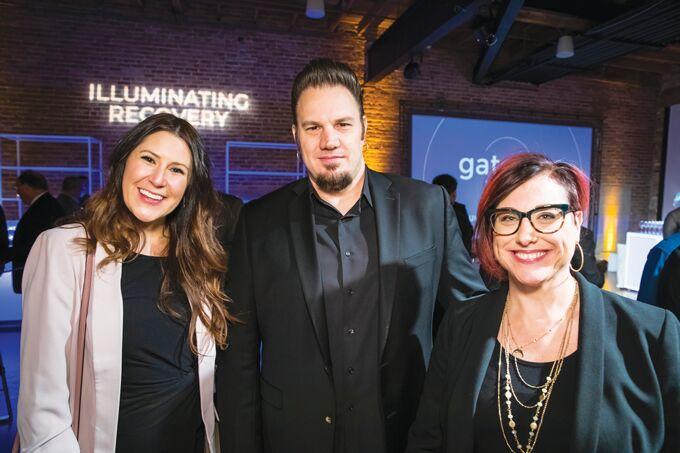 Above:Travis Brooks of Chicago and Dan and Tracy Molitor of Lockport
Autumn Affair
A record $393,000 was raised at the 15th Annual Autumn Affair, held recently by the Elmhurst Memorial Hospital Foundation at the Four Seasons Hotel Chicago. More than 330 people attended the gala, the Foundation's largest fundraiser of the year, which supports Elmhurst Hospital programs and services that directly impact patients. 
A portion of the proceeds from the event will support Elmhurst Hospital's digital, patient-centered technology advancements that align with Edward-Elmhurst Health's "Safe, seamless, and personal" initiative.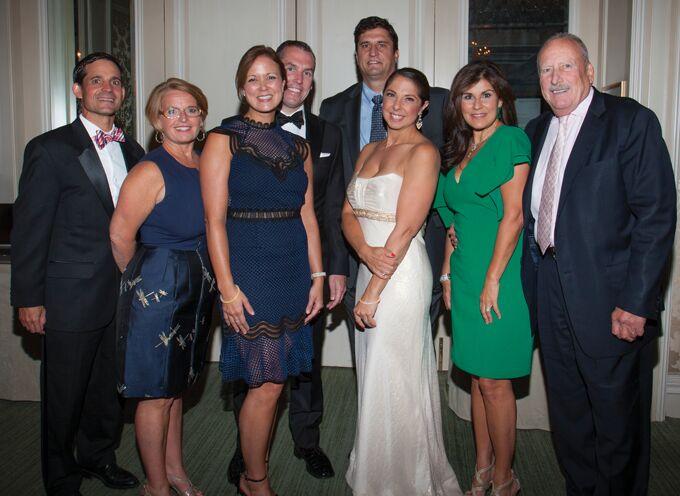 Above from left: John and Jen Plumpe of Hinsdale; Mike and Natalie Ryan of Oak Brook; Chad and Melissa Gramann of Burr Ridge; and Mary and Larry Baron of Hinsdale
Cocktails for a Cause
Cocktails for a Cause, a partnership between Aurora Downtown, the Aurora Area Interfaith Food Pantry and Wyckwood House, recently welcomed 50 guests to an evening of cocktails, tacos, shopping and community. Ten percent of all purchases made during the evening benefitted the food pantry, helping stock shelves for area families in need.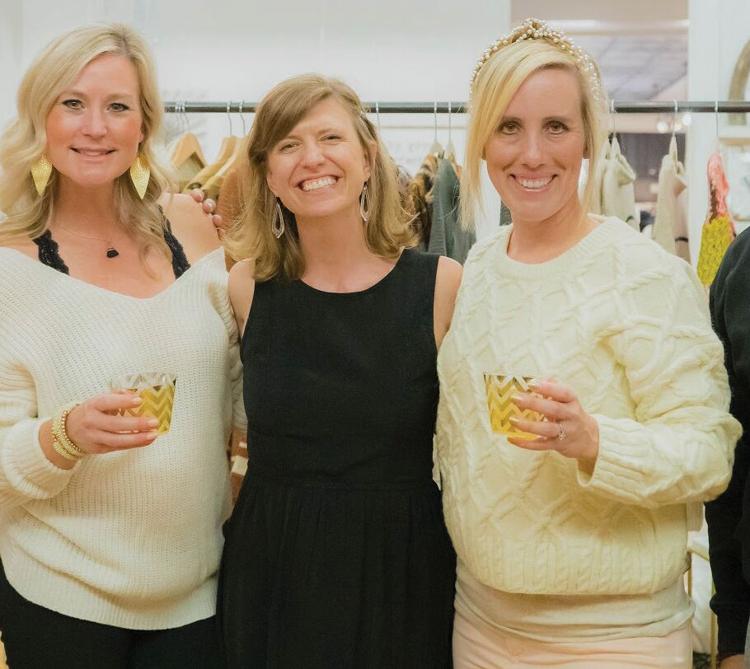 Above: From left: Shannon Gutierrez, owner of Wyckwood House; Marissa Amoni, manager of Aurora Downtown; and Cat Battista, executive director of the Aurora Area Interfaith Food Pantry
The Legacy Guild Tennis & Golf Tournaments
The Legacy Guild Raised over $80,000 to fund college scholarships at its September golf and tennis tournaments. The event, held at the La Grange Country Club, drew 150 people and included a reception and dinner.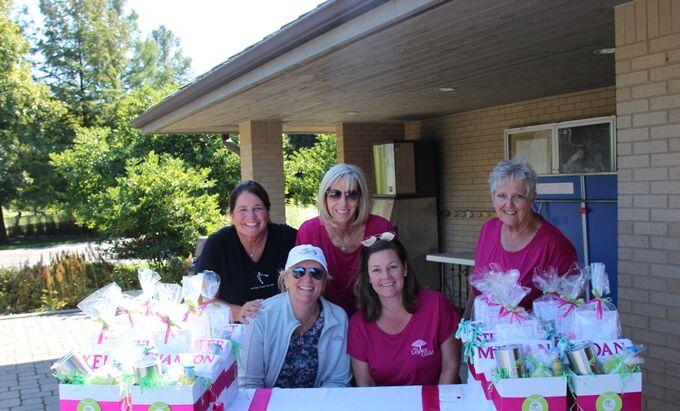 From left, front: Joan Vander Linde of La Grange and Carrie Golden of Countryside; back: Alison Kelly and Jennifer Conroyd of La Grange and Kathy Dierkes of Clarendon Hills
Aging Care Connections Sports Gala
AGING CARE CONNECTIONS 18TH ANNUAL SPORTS BALL GALA, held at the Chicago Marriott Southwest in Burr Ridge, recently raised a record $127,000 for the La Grange based charity. Master of Ceremonies Dionne Miller, ABC 7 sports anchor, was joined by sports celebrities Bill Melton of the Chicago White Sox and Denis Savard of the Chicago Blackhawks for an evening of cocktails, dinner, a  sports-gear themed auction and entertainment from popular stand-up comedian Jan Slavin. Tom Livingston, president of the Village of La Grange and former Chief Illiniwek at the University of Illinois Urbana-Champagne, was one of the speakers at the event. Proceeds will help further Aging Care Connections core mission of providing services and care that allow seniors to enjoy full lives within their community.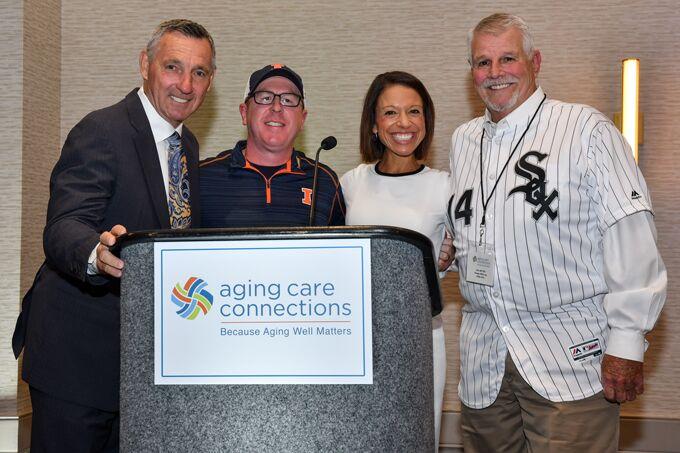 From left: Denis Savard, former Chicago Blackhawks player; Tom Livingston, president of the Village of La Grange; emcee Dionne Miller; and former White Sox player Bill Melton