Long Table Dinner
On a beautiful summer evening, 140 guests gathered around an elegantly set table on Water Street in Naperville. Following a bubbly reception, they were served a six-course, six-wine Long Table Dinner under the stars, all prepared by chefs of Water Street restaurants.  
The evening was held to benefit the Y Strong Kids Campaign and Artful IMPACT!, an organization that provides arts experiences to special needs young people and adults.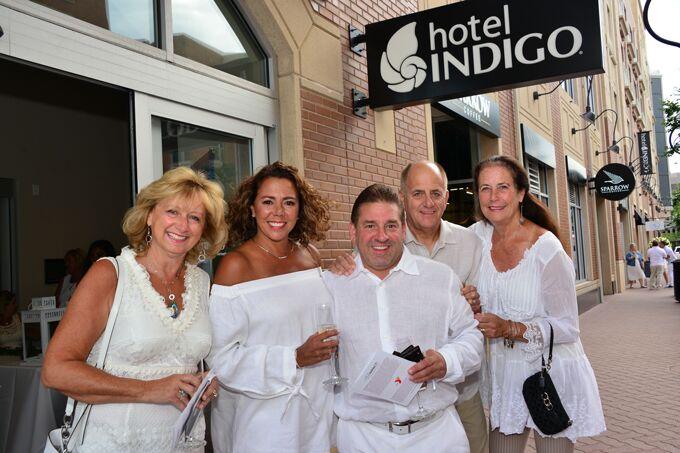 Photo: From left,Councilwoman Patty Gustin, Deanna and Anthony Losurdo and Tom and Pati Miers, all of Naperville
35th Annual Night to End Hunger
In September, Dionne Miller from ABC7's Eyewitness news emceed the 35th Annual Night to End Hunger, a benefit in support of Loaves & Fishes Community Services based in Naperville. More than 225 guests gathered at Elements on Water Street in Naperville for an evening of dinner, entertainment and a live auction. The event raised more than $335,000 in support of those who seek relief from hunger and poverty.  
Each week Loaves & Fishes serves more than 800 families. "We are honored and grateful to have received our community's tremendous support for 35 years," said CEO Mike Havala. "Every single day Loaves & Fishes is committed to providing healthy food and impactful programs to help struggling families become more self-sufficient."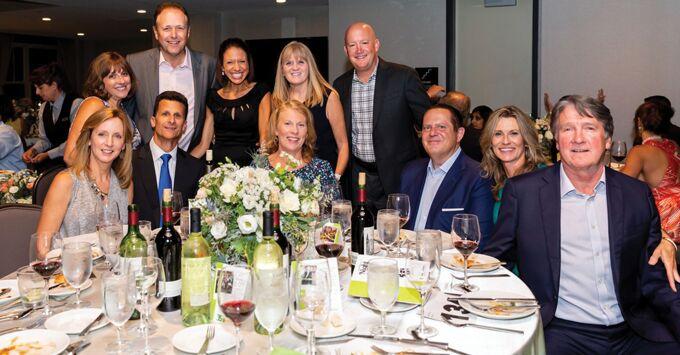 Photo:Seated from left, Toni Havala, Mike Havala, Kathy Abboud, Dennis Abboud, Karen Buck and Stuart Buck. Standing from left, Christine Bloom, Allen Bloom, event emcee Dionne Miller, Christine Ryan, Kevin Ryan. 
Photo courtesy of Time Stops Photography
.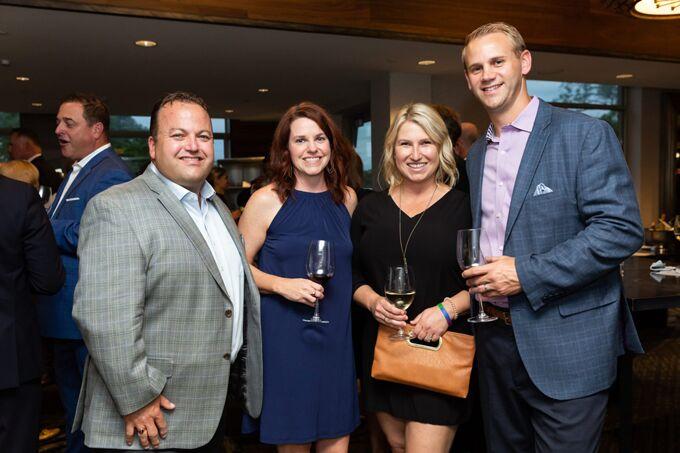 Photo: Event sponsors included IntentGen Financial Partners (from left) Corey & Tonya Schmidt and Kristin & Zac Larson. Photo courtesy of Time Stops Photography.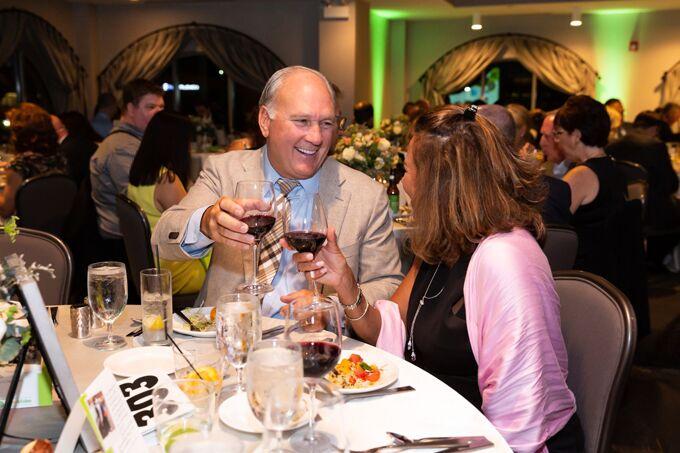 Photo: Mayor Steve Chirico and Deanna Losurdo, both of Naperville. Photo courtesy of Time Stops Photography. 
A Feathered Affair at Lincoln Park Zoo
A Feathered Affair, the annual Zoo Ball hosted by the Women's Board of Lincoln Park Zoo honored the Chilean flamingo and raised $980,000. The proceeds are used to uphold the zoo's mission of providing a free, accessible  experience 365 days a year. Joined by more than 700 guests, the Women's Board curated a memorable evening inspired by the intriguing, pink-feathered bird, replete with colorfully lush décor, creative cuisine, and lively entertainment.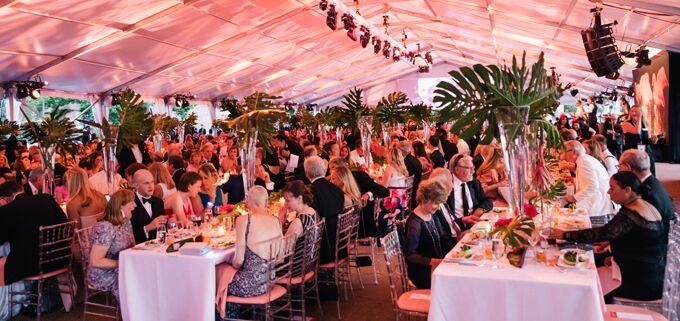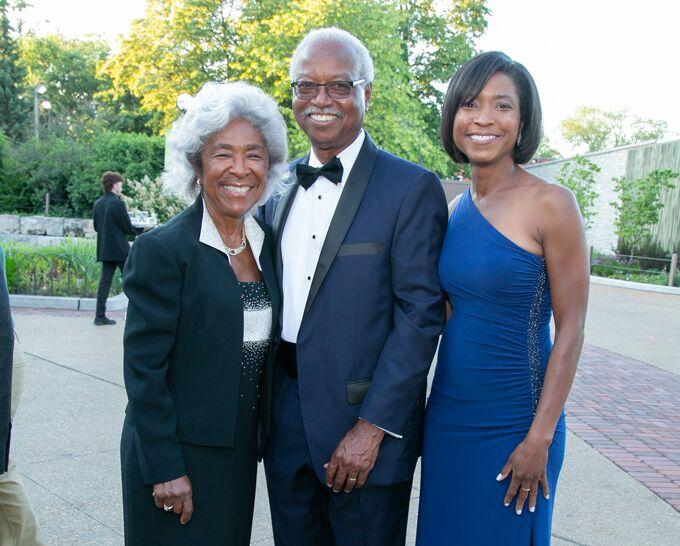 Photo: Cynthia, Maman and Kelly Powers of Lisle. Photo by Robert Carl Photography.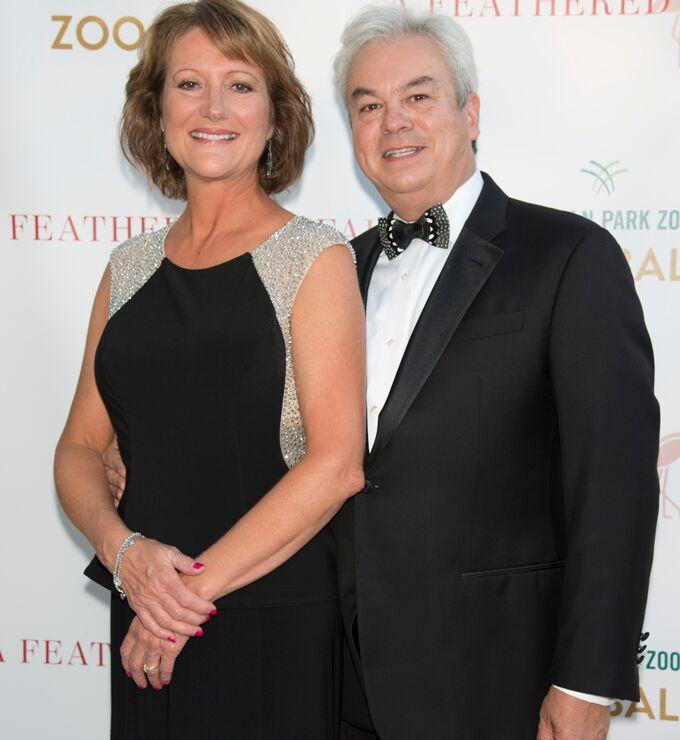 Photo:Suzette and Ed Rickert of Downers Grove. Photo by John Reilly Photography.
GirlSpace Award
Girls at the Girl Scout Gathering place in West Suburban Joliet received a special surprise one Friday in September when representatives from Amazon's Joliet fulfilment center visited to deliver a $20,0000 check to fund STEM programs (education in science, technology, engineering and math) for young girls through 2020. The gift will help expand GirlSpace, an initiative of Girl Scouts of Greater Chicago and Northwest Indiana. GirlSpace provides a year-round after school educational program encouraging life skills and learning. The funds will directly benefit almost 200 girls in Joliet who are expected to participate in GirlSpace this school year.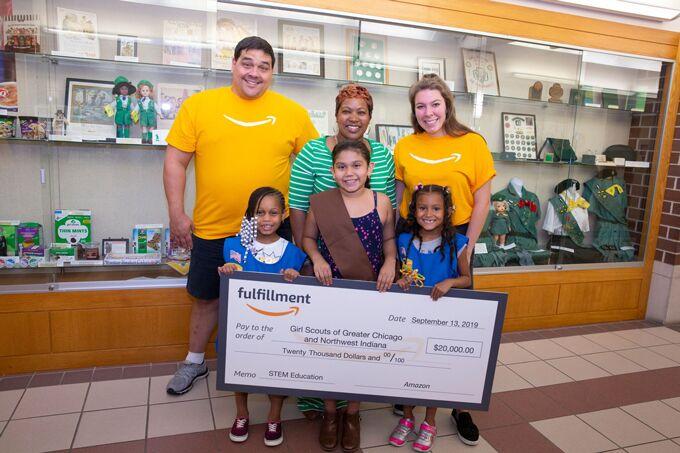 Photo: Back row from left, Amazon Joliet General Manager Brian Fontenot,  Director of GirlSpace Vanessa Jones-Watt and Amazon Financial Analyst Victoria Lasi with Girl Scouts from Joliet  
Heart of a Veteran Gala
The inaugural Heart of a Veteran Gala was held on Sept. 14 at Bobak's Signature Events in Woodridge. The mission of the charity is to provide holistic approaches to wellness for veterans at no cost and to caregivers for low cost. Funds raised benefit those who suffer from PTSD and traumatic brain injuries. Heart of a Veteran was founded in 2018 by Naperville resident Jordan Holwell, owner of Higher Energy Massage Therapy. 
Photo:From left, Heart of a Veteran Inaugural Gala Committee members Michael Gold, Lisa Murtaugh Gangi, Founder Jordan Holwell, Marie Sacco, Jennifer Gold and Do.Photo by Juliann Alyse Photography.
October 2019 Scene & Seen