Bridge Communities Annual Chair Affair
Bridge Communities brought the best seats to the house at its 6th Annual A Chair Affair. The popular cocktail gala and art auction event, held at Elements at Water Street inside Hotel Indigo in Naperville, raised over $70,000 — enough to house six homeless families for an entire year. The auction featured 17 handcrafted pieces that ranged from chairs and tables to benches and bars.
For the first time, Bridge Communities partnered with the Naperville Parks Foundation to feature four pieces of art made from wood harvested from Naperville's historic Hobson Oak, which was taken down in 2016. The $2,400 in proceeds from the four items was donated to the Naperville Parks Foundation.
Photographed below are (from top):  Kait Balsewicz of Winfield; Mary Kuzy and Palma Aikins of Naperville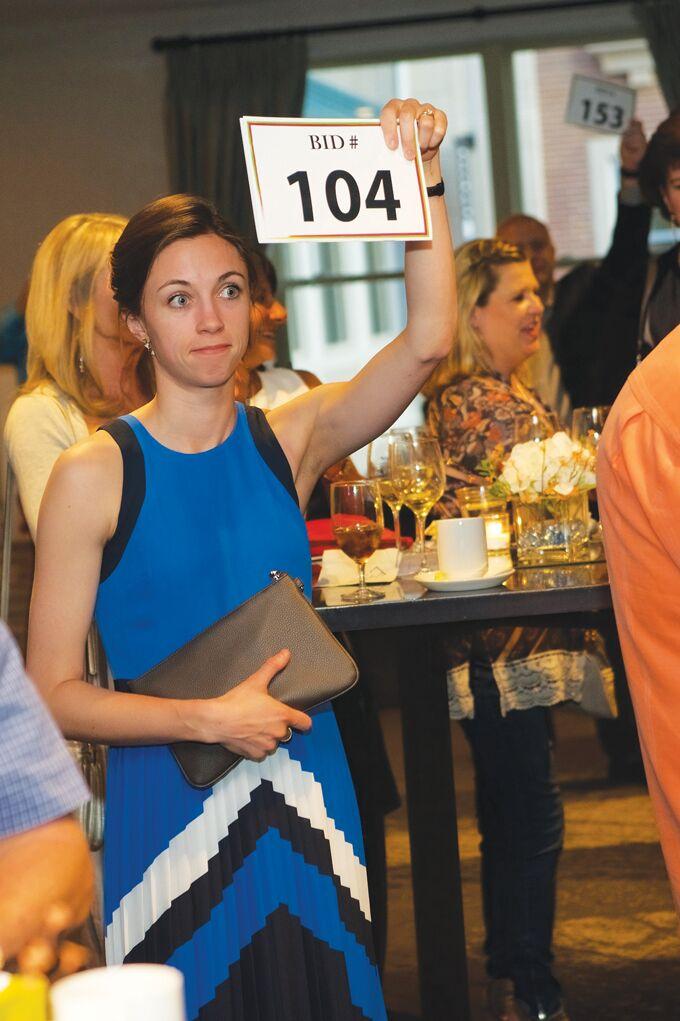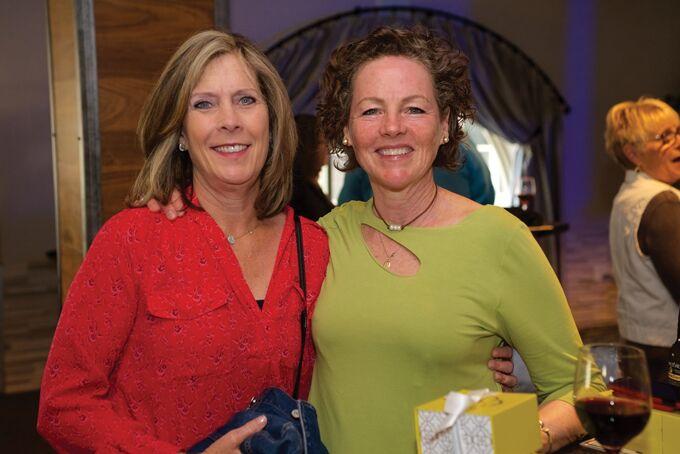 The Edward Foundation Charity Golf Tournament
The Edward Foundation raised $447,000 at its 26th annual Charity Golf Tournament at Cog Hill Golf & Country Club in Lemont. More than 300 golfers donated the funds through sponsorships, raffles and games.
The event featured a Helicopter Ball Drop in which entrants paid for a chance to have a numbered golf ball dropped from a helicopter and land closest to the flag.  The winner was Tom Persin of Naperville.
The Foundation is the fundraising arm of Edward Hospital. It was established in 1990 and has raised more than $52.5 million in its mission to support community healthcare initiatives.
Photographed below are (from top): Dr. Peter Schubel of Edward Hospital, Brett Skeen, executive director of the Edward Foundation,and Naperville Mayor Steve Chirico; Edward Foundation Golf Committee (from left): Mark Morgan of Arlington Heights; Dr. Matthew Dunne of Chicago; Mary Lou Mastro, Edward-Elmhurst Health system president and CEO; Joe Sadauskas of Plainfield; Beth Tortorici, Terese Surges, Dr. Peter Schubel, Bob Beyer, Louis Sands, Ray Kinney, Brett Skeen and Chris Maul, all of Naperville; and Bill Kottmann, president & CEO of Edward Hospital, also of Naperville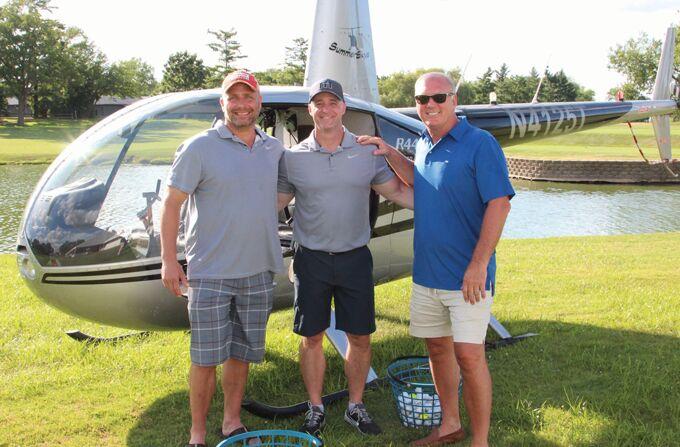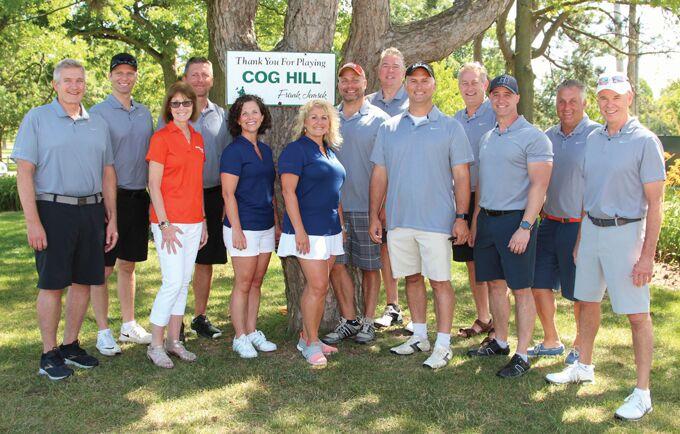 EasterSeals' 41st Annual Benefit Gala
EasterSeals' 41st Annual Benefit Gala, held recently at The Fours Seasons Hotel in Chicago, welcomed 350 guests who raised $450,000 to support children in DuPage Country and the Fox Valley who suffer from disabilities and developmental delay.
At the center of the black-tie affair were 2019 gala ambassadors, the Ladgenski family of Glen Ellyn.  Ten-year-old Quinn had a stroke in utero and was diagnosed with cerebral palsy. He understands every word he hears but does not have the vocal ability to share his experiences. Through therapies at Easterseals DuPage & Fox Valley, Quinn's strength has improved and he is now able to make his feelings known with the aid of a communication device.
Photographed below are (from top): Gala Committee Members Mary Morrow of Carol Stream; Jennifer Huard and Lisa McDougal of Glen Ellyn; Penelope Prior of Willow Springs; Cairy Brown and Sarah Ladgenski of Glen Ellyn; and Kristen Barnfield of Western Springs;  Award recipients John and Beth Jostrand of Chicago, with Easterseals' board members Theresa Forthofer of Plainfield and Roger McDougal of Glen Ellyn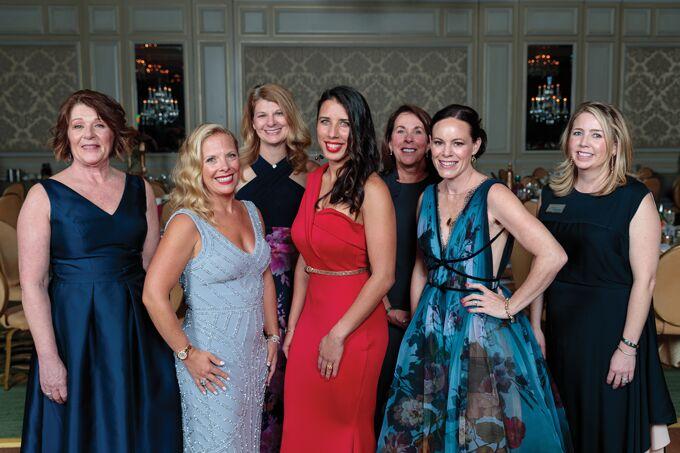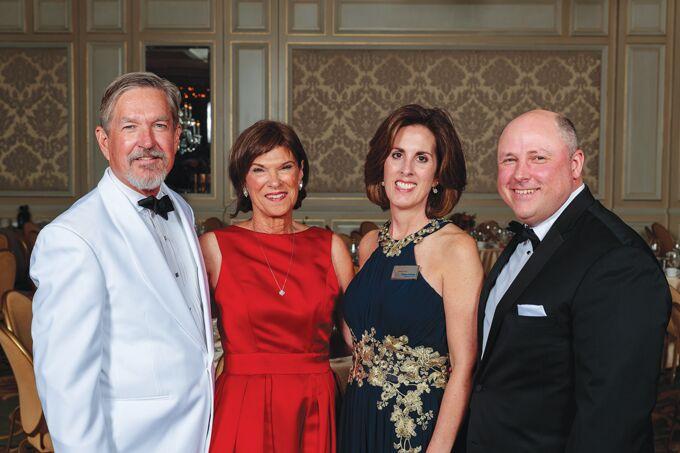 United Community Concerns Association Taste of the Town
United Community Concerns Association recently hosted its 3rd annual Taste of the Town: Food for Life at Wilder Mansion in Elmhurst. More than 200 guests sampled dishes from 17 Elmhurst restaurants, while raising more than $20,000 to provide food for Elmhurst Community School District 205 children in need and their families.
Photographed below are (from top):  Cindy Peterson, (back, from left) Barb Vegter, June Nikoleit, Shari Haug, Gigi Peters and Jean Baker, all of Elmhurst; Mary Jean Kreusler and Cynthia Smith-Jans of Elmhurst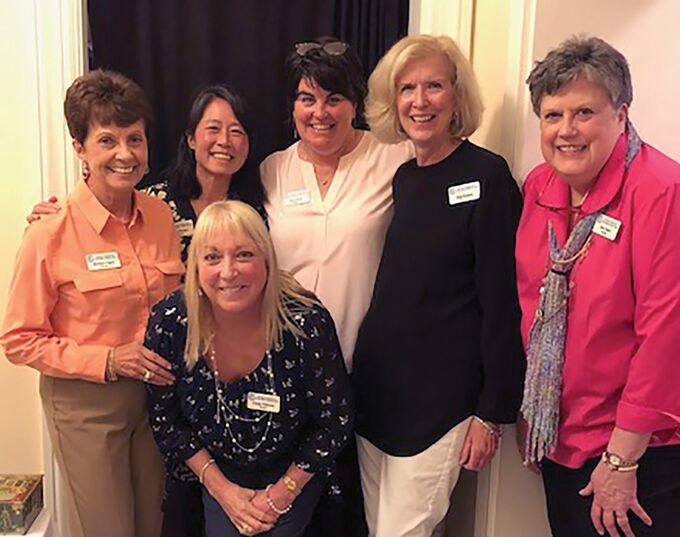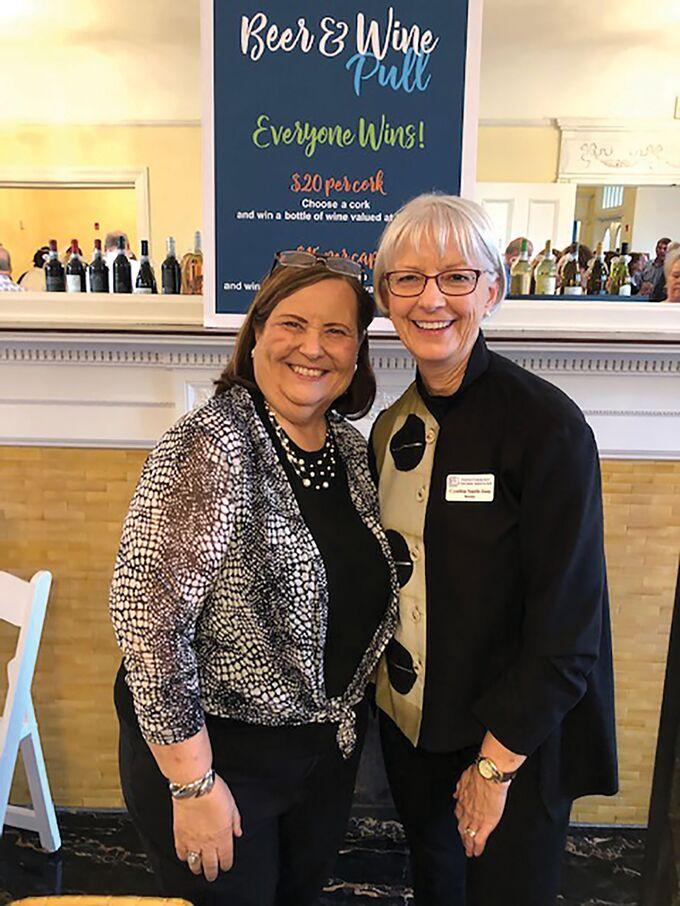 Hinsdale Humane Society Annual Pet Walk
The weather was perfect for the Hinsdale Humane Society's AnnUAl Pet Walk, held recently on a sunny Saturday at the Society's new facility on Salt Creek Lane in Hinsdale. The Pet Walk Festival brought in $35,000 to support the shelter's operations, generated from registration fees, sponsors, raffles, a silent auction and donations from attendees. The one-mile pet walk — cats rode along in strollers and backpacks — attracted 300-plus onlookers, who also brought bunnies, turtles and snakes to see and be seen.
Photographed below: Miss Bucky leads the Pet Walk with volunteer  Kathleen Gruelich of Burr Ridge